Lithuanian President Dalia Grybauskaite gave a great interview to LRT radio station. In the interview, the President of Lithuania was in the usual image of a "fighter for common European interests," declaring that if terrorism declared war on European values, then "Europe must declare war on terrorism". Fragment of the statement by Ms. Grybauskaite leads portal
Delphi
:
We must respond firmly with all possible means. All, that is, in the same way, to answer the war with a war against terrorism. And declare war on terrorists. Measures must be adequate, terrorists are criminals, they are fighting against humanity, against people, and this means that our reaction must be adequate. It is also necessary to strengthen operational cooperation between countries, share intelligence data. This, unfortunately, no. The sources of financing for terrorism, financial resources, and the fight against organized crime and money laundering must be completely different.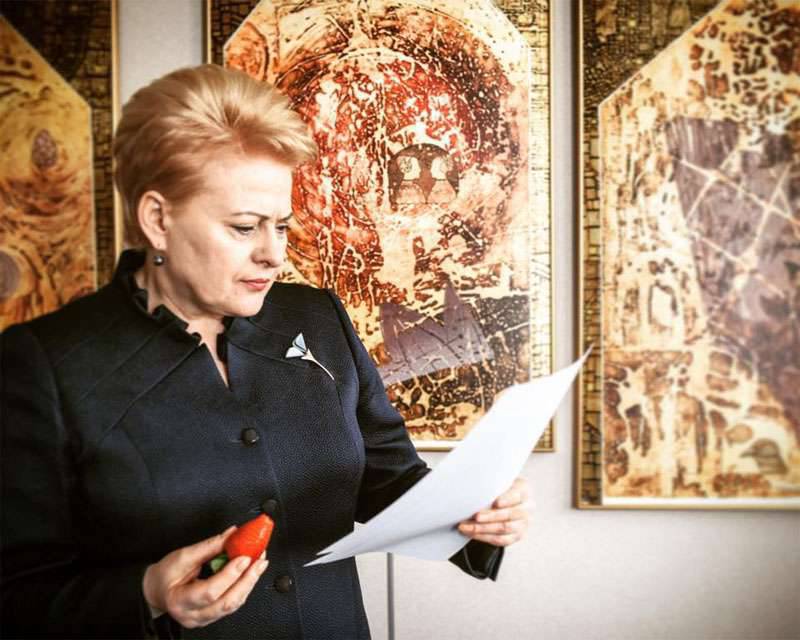 If we take into account the fact that the main source of financing of terrorism is money bags of the very state that is worshiped today in Lithuania, inviting more and more of its military contingents, the statement of the Lithuanian president looks ambiguous. It's no secret for anyone that, for example, the Taliban were once actively financed by the USA through Pakistan to solve their own problems in Central Asia. It turns out that today Mrs. Grybauskaite is calling on Europe to declare war on the US ... And also on Turkey, Saudi Arabia and Qatar, whose authorities are de facto supporting the terrorist groups Dzhebhat al-Nusra and ISIL.
By the way, with her statement, the President of Lithuania put herself in another awkward situation. It turns out that earlier Lithuania was far from opposing international terrorism - and this at a time when Europe declared its "joint focus on anti-terrorism activities."
Apparently, Ms. Grybauskaite herself did not understand what she said ...