Anatoly Antonov, Deputy Minister of Defense of the Russian Federation, commented on all the latest statements by EU officials that their countries were allegedly threatened by Russia. The words about the "Russian threat" are almost constantly exploited by the authorities of the Baltic states, Poland and other European countries. In an interview
Deutsche Welle
Anatoly Antonov urged Europeans to stop falling into paranoia.
Deputy Minister of Defense of the Russian Federation:
It is necessary to put an end to the spread of horror stories (about) that the Russian Federation is going to send its own
Tanks
to the Baltic countries, to Sofia or Budapest. No one intends to do this. There are no such plans. Russia does not want war. It is simply ridiculous that Russia is going to fight.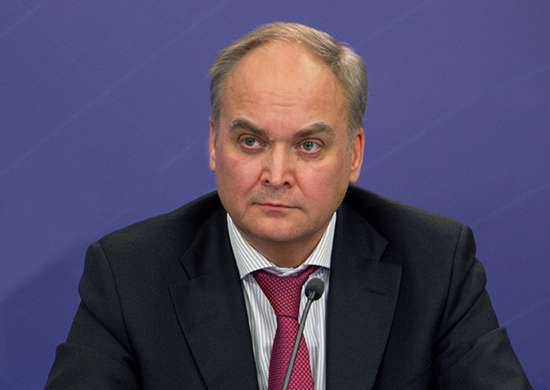 At the same time, a representative of the Russian defense ministry stated that someone was trying to solve his own tasks in Europe's "Russian go!" Style with horror stories that are far from always related to issues of their own European security.
Anatoly Antonov:
In the Baltic countries, shout "Russians are coming, save yourself while you can!" - this is a very old trick. It works and has proven its effectiveness in obtaining more defense spending from the government, as well as in receiving financial support from European countries such as Germany, France, Italy and Spain.
At the same time, the Russian Deputy Minister of Defense stressed that not all European countries are ready to use the rhetoric that Russia is the main threat to Europe.
Anatoly Antonov:
And yet I would not put all the EU countries in one row.