The Ministry of Emergency Situations of the Russian Federation sent to the self-proclaimed republics of Donbass the 50 th convoy with humanitarian aid, reports
RIA News
According to the press service of the Ministry.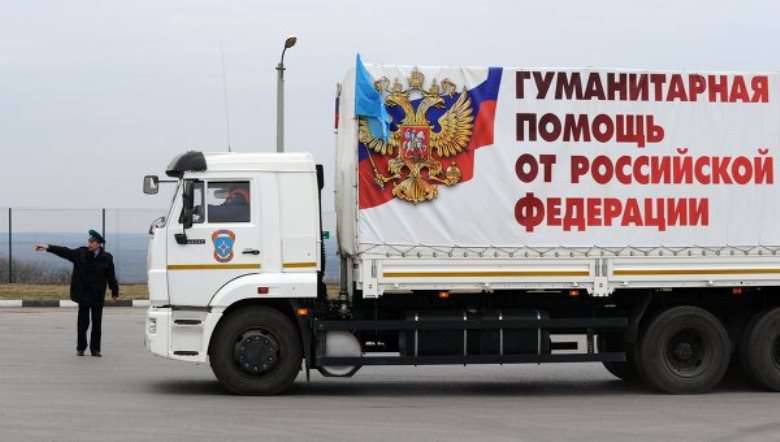 "In 04: 00 Moscow time, about 90 vehicles, which carry thousands of tons of humanitarian aid to Donetsk and Lugansk regions in the Donetsk and Lugansk regions, went from the Don Rescue Center of the Emergency Ministry in the Rostov Region to the Russian-Ukrainian border,"
the report said.
According to the press service, in both republics "food, necessities and educational literature for schoolchildren and students of Donbass will be delivered". Among the products are flour, canned food, cereals and sugar.
"Before the state border, the column is divided into two. One of them will proceed to the checkpoint "Donetsk", the second - to "Matveyev Kurgan" for passing the necessary customs procedures in accordance with international law. After that, the cars will continue to move to two destinations - Lugansk and Donetsk. The entire shipment will be subject to inspection by both Russian and Ukrainian representatives of the customs and border services, "the agency said.
It is noted that humanitarian aid "gathered public organizations and trade union associations in different Russian regions."