The commander of the Russian forces in Syria, Colonel-General Alexander Dvornikov, spoke about the participation of Russian special forces and military advisers in the conflict. His interview given to Rossiyskaya Gazeta is led by the newspaper.
Look
.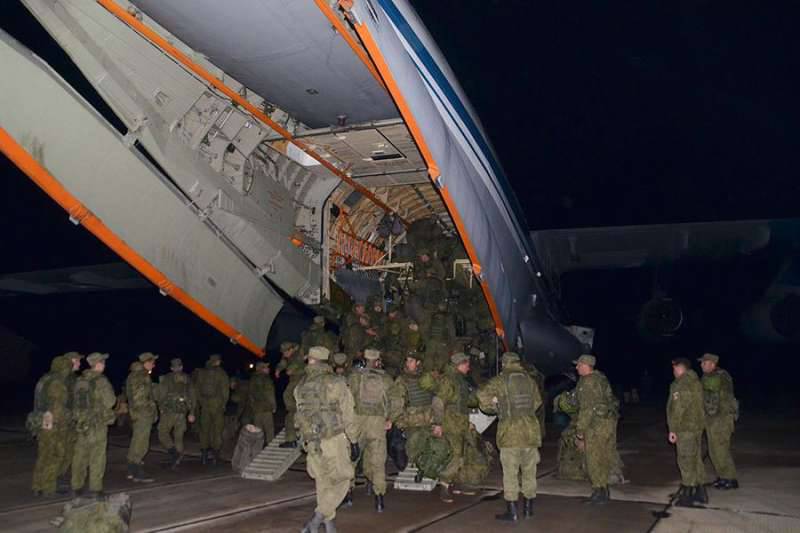 "I will not hide the fact that units of our Special Operations Forces are operating in Syria. They carry out additional exploration of targets for Russian strikes.
aviation
, engage in targeting aircraft in remote areas, solve other special tasks, "
said the janitors.
According to him, "similar units of the US armed forces and other coalition states operate in Syria."
In addition, assistance to the Syrian authorities is provided by military advisers from Russia.
"In the shortest possible time, a system of military advisers was created in the Armed Forces of Syria with its administrative apparatus. They successfully solved the task of preparing government troops, Kurdish and other patriotic formations. The situation was positively influenced by the fact that our advisers took an active part in the preparation of military operations ",
told the general.
He noted that the joint work allowed to destroy the infrastructure of terrorists, cut off supply channels and move to offensive actions.
"And they were conducted simultaneously on 15 directions. This forced the militants to abandon large offensive operations and move to action in small groups, "Dvornikov added.
"The basis of the success of the military operation against terrorists was the coordinated work of Russian aviation in the air with the units of government and patriotic forces on the ground. To increase their combat capabilities in the framework of military-technical assistance, we supplied the Syrian army with modern weapons and military equipment. These are artillery systems, communications, intelligence, etc., "he said.