On Wednesday, a telephone conversation took place between Sergei Shoigu and Indian Defense Minister Manohar Parrikar, during which issues of military-technical cooperation were discussed. The parties will also have to decide on the transfer of the second nuclear submarine to the Indian Navy.
Kommersant
.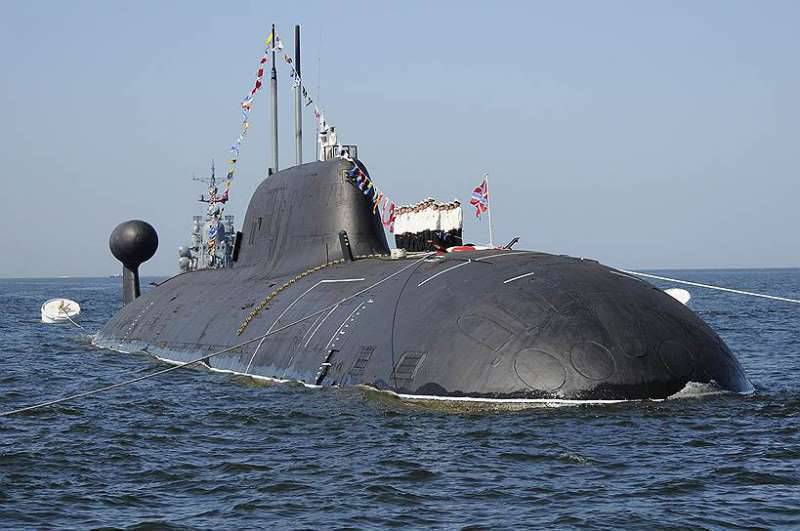 "Kommersant" reminds that in 2012 r the Indian fleet leased a nuclear submarine of the 971 project, which it called Chakra.
The possibility of renting a second submarine for 10 years is currently under discussion. This question "was raised in the middle of December 2015 of the year, during the visit of the Prime Minister of India Narendra Modi to Moscow at the highest level, but it was not possible to agree quickly: technical disagreements affected," the source said. The next round of talks should take place in April.
The problem is that the Indians have chosen to rent a submarine project 885 "Ash". The Russian side opposed.
"There were a number of reasons for this," said the top manager of the shipbuilding industry. - First, the first head submarine was adopted by the Russian Navy only in 2014 year and is still the only one of its kind. Secondly, the Russian, Russian Navy submarines Kazan, Novosibirsk and Krasnoyarsk impose special tasks related to ensuring national security on the Sevmash submarines, and no one is going to open access to their technologies. "
Finally, according to the interlocutor, "the question rests on the price: if the leasing of the 971 nuclear submarine of the project was estimated at $ 785 million, the rent of Yasen, based on its characteristics, will be much more expensive for India".
According to Kommersant's information, the Russian negotiators intend to make a different offer to their Indian partners: to rent another NPS from the 971 project.
2 options are considered here: "either withdrawing a submarine from the Russian Navy with subsequent modernization to customer requirements at the Zvezdochka plant in Severodvinsk, or completing the hull preserved at the Amur shipbuilding plant from Soviet times," the source told the newspaper.
According to him, "the final decision should be expected no earlier than 2017 of the year: by this time, India will have to respond to Russian proposals."