"Steel Research Institute" has developed a new bulletproof vest for military correspondents, reports
MIC
with reference to the press service of the Institute.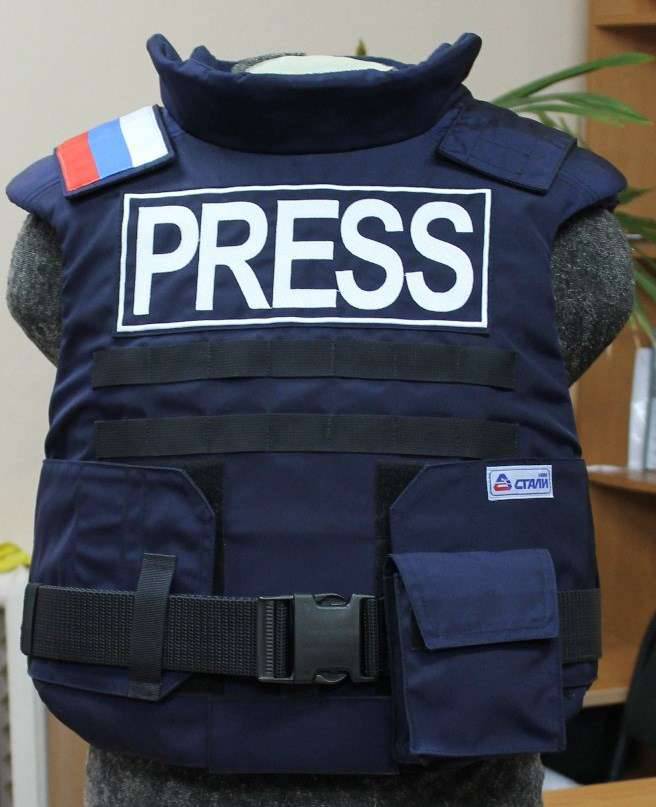 The press service noted that the "ZhUK" vest, which proved itself as a base product for creating a bulletproof vest, was developed for security, collection, patrol and inspection services, as well as special units.
"The new body armor has a high level of protection, the design of the vest has no weakened zones in the shoulder and joint area with the collar, the level of protection of the left vital system in Br3 / Br4 / Br5 / classes of the new GOST Р 50744-95", says the release.
On the vest there are special pockets necessary to accommodate journalistic equipment, as well as quick-release inscriptions "PRESS".
"Before 2016, the body armor was completed with polyethylene or ceramic armor panels, depending on the level of protection. However, in the 2015 year, the research institutes of steel began to test new protection structures, which would greatly facilitate the weight of the body armor, while maintaining its protective characteristics at the highest level, "the report says.
The press service assured that in the current year, body armor will be available to the press, commanded by the hot spots.