The deputy commander of the DPR Corps of the Ministry of Defense, Eduard Basurin, announced republican intelligence data. According to Basurin, intelligence has become aware of the fact that the Ukrainian security forces are preparing a serious provocation against the staff of the staff inspection, assessing the number of casualties of the Ukrainian army in the Donbas. The Colonel of the DPR Army, Edward Basurin, claims that, as part of certain Ukrainian security forces, preparations are under way for a terrorist act against members of the headquarters commission.
DAN
cites a statement by the deputy corps commander of the Ministry of Defense of the Donetsk People's Republic:
Our intelligence has determined the arrival of the commission from the headquarters of the operational-tactical grouping "Donetsk" to check the units in the "ATO" zone after the revealed facts of underestimation of losses by the commanders of the Ukrainian Armed Forces, as well as crimes against local residents. According to our sources, a terrorist attack is being prepared against members of the commission by 16 troops ombb 58 th ombreg to hide the facts of their crimes.
The attack on the representatives of the Ukrainian headquarters commission can be carried out with the sole purpose: once again to accuse representatives of the DPR in disrupting the agreements. It is necessary to say that the staff committee of the Armed Forces of Ukraine is working in the conflict zone in order to find out the exact number of dead Ukrainian soldiers in the Yasinovataya and Gorlovka areas and the reasons for their death.
Against this background, the head of the DPR, Alexander Zakharchenko, states that the Ukrainian security forces, intensifying the shelling of the territory of the people's republic, are preparing a new offensive - after relatively dry weather has been established.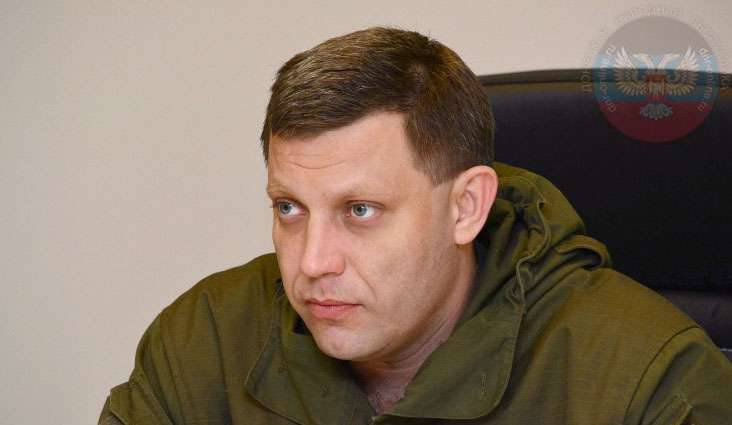 For reference: only in the past 24 hours, the Ukrainian security forces fired at the territory of the DPR at least 250 times, using not only small
weapon
, but also mortars and artillery installations.