Information Agency
Reuters
reports that the aircraft of the Turkish Air Force inflicted airstrikes on the positions of the Kurdish self-defense detachments in the northern provinces of Iraq. The official representative of the Turkish Air Force confirmed this information, adding that 13 Turkish military aircraft were immediately involved in the operation.
If you believe the official representative of the Turkish Air Force, the ammunition depots belonging to the "PKK militants", as well as several positions of the "PKK militants" were destroyed. Attention is drawn to the fact that just a couple of months ago, Ankara tried to declare that in the north of Iraq it supported the militant Kurdish detachments, for which, in the Iraqi province of Ninawa, it introduced about 150 its military and several dozen armored vehicles. Now the Kurds, "supported" by Ankara, have been recorded in the "PKK militants" and are airing Turkish bombs from the air ...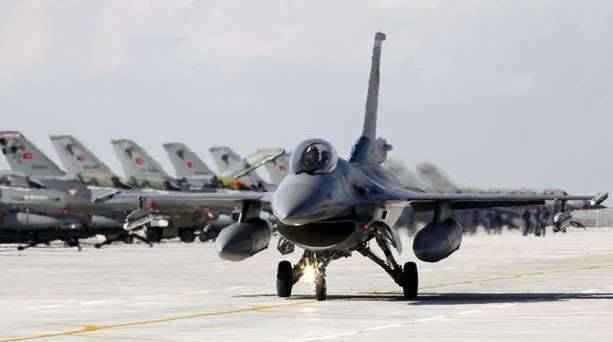 In addition to the fact that Turkish aircraft bombed the positions of the Kurds in the north of Iraq, the material says about the airstrikes against the Kurds in the south-east of Turkey itself.
Air strikes in northern Iraq and in the Kurdish provinces of Turkey were carried out at night - between 1: 15 and 2: 30. The number of victims of Turkish air raids is not reported. At the same time, Ankara, while still in the air, said that all those destroyed were militants ...
Official Baghdad on the application of air strikes on its territory by Turkish Air Force aircraft does not comment.