American information resource
Armytime
writes that a special coating has been developed in the USA for various types of small
weapons
. The coating has been given the abbreviation DSL and is distinguished by its ability to minimize the deposition of powder gases. DSL acts in such a way that the powder plaque formed as a result of a shot is almost instantly displayed in the process of friction of moving parts.
However, for the process of friction of moving parts it is necessary to make shots (subsequent). It turns out that the cover is effective if the weapon is used constantly, and the number of shots fired is large enough.
At the same time, the load on the moving parts of small arms also increases. The ArmyTimes portal claims that the creators of the cover also took care to extend the life of the moving elements.
According to American experts, such a coating can relieve soldiers from the need to clean their weapons.
DSL coverage was tested on M4A1. At the same time about 10 thousands of shots were fired. It is alleged that automatic weapons did not give a single misfire, there was no jamming. Measurements showed that after 10 thousands of shots, the degree of wear of moving parts did not exceed 10%. If you use a conventional lubricant on the same M4A1, then the degree of wear after the number of shots mentioned is of the order of 50%.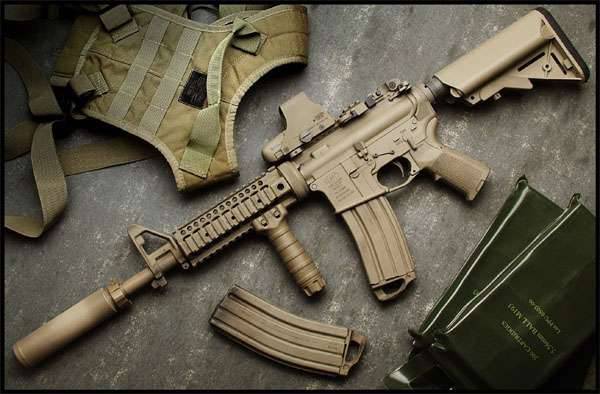 This summer, a new coating will be tested on the M240 machine gun at the Aberdeen Proving Ground in Maryland (USA).