The units of the Syrian army and the "Desert Falcons" militia unit completely captured the Haya mountain range in 4 km east of Palmyra. Over the past 24 hours, about the 70 of the IG terrorists have been destroyed during the battles,
RIA News
.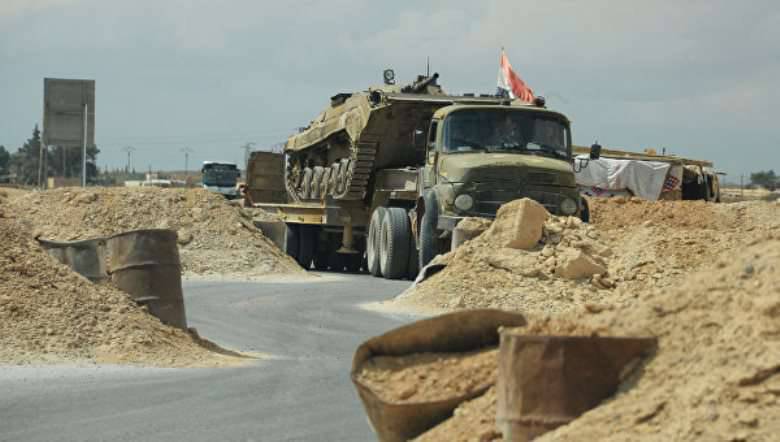 "The Sokolov Desert fighters, with the support of artillery and Syrian air forces, completely took control of the Khaya mountain range (4 kilometer from Palmyra) and took under their fire a strategic intersection on the Palmyra-Damascus – Deir ez-Zor route," a source in headquarters operations.
According to the correspondent of the publication, located on the scene, "groups of Arab tribes fighting on the side of the Syrian army were able to move forward and cut off a section of the government road Damascus - Palmyra in 6 kilometers from the ancient city", thereby completely blocking the supply path of militants from the city of Qaryatein .
"Terrorists today tried to launch a counterattack to the heights of the Haya ridge. Thanks to the artillery, most of the militants were eliminated, "the militia commander Haissam said.
Militants of the IG continue to provide fierce resistance. The forward positions of government forces are under constant mortar fire.