"Conspiracy Theory" (from the English conspiracy theory, - "conspiracy theory") - a set of popular hypotheses today that try to explain the phenomena taking place in the life of society by the actions of a group of secret conspirators that are aimed at conscious control of those around us
historical
processes.
Today, unfortunately, it is becoming increasingly common to hear people who believe that the world is ruled by some secret elite. This phenomenon has so penetrated the mass culture that both those who call themselves Christians and the followers of Muhammad and overt atheists share similar views, although this is very similar to medieval witchcraft.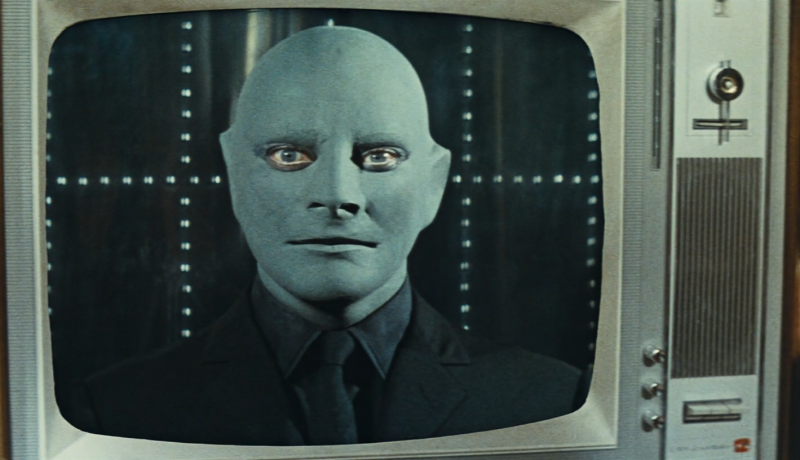 This article provides only a brief analysis of the conspiracy theory itself, as well as those sources and causes that contributed to its emergence, and an attempt is made to substantiate these views from the standpoint of logic and common sense. VO readers are invited to draw their own conclusions on reading it.
Let's start with the fact that almost the main reason for the emergence of conspiracy theories were two mutually exclusive phenomena: on the one hand, utter secrecy surrounding any political and state activity, and on the other ... the development of mass information and "freedom of speech". And as long as there is secrecy and freedom to write about this "secrecy", the public will always have reason to disbelieve the official versions of many significant events. "Did the plane crash with the delegation?" - "They blew up to embroil our countries!"; "The politician died in a car accident?" - "He was killed so he was silent!"; "There are inconsistencies in the annals?" - "They were rewritten to please the ruling dynasty!", And seven thousand kurgans were simply torn down (estimate the volume of earthworks and their cost ?!) to prove the real nonsense.
The status of secrecy automatically implies the possibility of questioning any information about a particular state organization. If the information about it comes from the outside, then it can be stated that the informant was "bought", and if from the inside, then it is clear that there is deliberate malicious misinformation in order to fool out the "common people".
So any organization that surrounds its activities in secret, thereby automatically agrees that it is entirely permissible to blame for all conceivable and even unthinkable misfortunes, and also that it will be impossible to refute all these accusations, based on the status of this organization.
Another reason is some specific social and also psychological needs of the personality and some mechanisms of its consciousness. For example, adherents of conspiracy theories usually transfer some of their personal qualities, both positive and negative, to the alleged conspirators. For example, people from childhood love to be afraid. But fear ... without risk to life. So that you can hide from your fear under a blanket! Or the desire of disorderly people to streamline their own being. They themselves can not do this and then they come to the aid of the mythical "they." "They" can do anything, "they bought everything," "they will build everything". And at the heart of the subconscious dream of omnipotence underlying all fairy tales. True, in doing so they acquire a clearly hypertrophied character. At the same time, conspirators are necessarily demonized, and evil intentions and personal immorality are attributed to them, which, accordingly, improves the well-being of those who ascribe. Anyone who fights against such monsters must be recognized as a hero, and this is very easy to achieve. It is enough just to oppose in words these "conspirators" and ... everything! But on the other hand, they are endowed with various special abilities (intelligence, exceptional cunning, dedication, incredible wealth, etc.) that do not allow them to be exposed.
A person, even once "caught up" on one or another conspiracy theory, usually abandons it with great difficulty, because in essence it is an intellectual drug. All the facts that contradict this theory are either ignored or rejected by them. Or, on the contrary, every, even the most insignificant, at first glance, fact, she, by applying a certain amount of fantasy, declares evidence. Remember, the sparkling French comedy "Fantômas" ... What does the journalist Fandor say about this? "Unemployment is growing - this is Fantômas! Donuts have risen in price? Again Fantômas! He is everywhere, elusive and omnipotent Fantômas! "
Well, if there is a certain object or phenomenon, then immediately there are people who study them, which resulted in the emergence of a whole scientific field, called conspiracy or secret knowledge.
The main feature of most of the "conspiracy theories" is the confidence of their adherents in the existence of a completely unknown or very unobtrusive secret society created by a group of mysterious personalities in order to seize power over the world. It is the activities of this society that they explain a lot of historical events that are negative for a particular target audience of the theory.
It is proved that the peak of the popularity of global conspiracy theories coincides with periods of either economic or (or) political instability or crisis. Well, the basis of such popularity is an ordinary human ... laziness - the unwillingness of the broad public masses to strain their brains and make efforts to understand the complex objective causes of historical phenomena. Thus, the search for a problem turns into a search for "simple solutions", and among them is the search for enemies who are personally responsible for an event or the same crisis. That is, global conspiracy theories allow the output of the chaotic destructive energy of society, which ... sometimes even not so bad.
In any society, regardless of the state in which it is located, there are social groups that are especially predisposed to the ideas of global conspiracy theories. In general, they find support among those who are dissatisfied with the state of affairs in society, but above all, dissatisfied with their own position. But instead of soberly looking at things and saying to myself: "I am poor, because I am stupid," a person thinks - "I am poor, because I was deceived by bad" they ". And I myself am smart, honest and righteous. " Since during crisis periods the number of such subjects increases dramatically, the number of global conspiracy theories supporting the idea and, respectively, people parasitizing on this idea, people who feed on it and therefore diligently feed it with a corresponding information increase, respectively.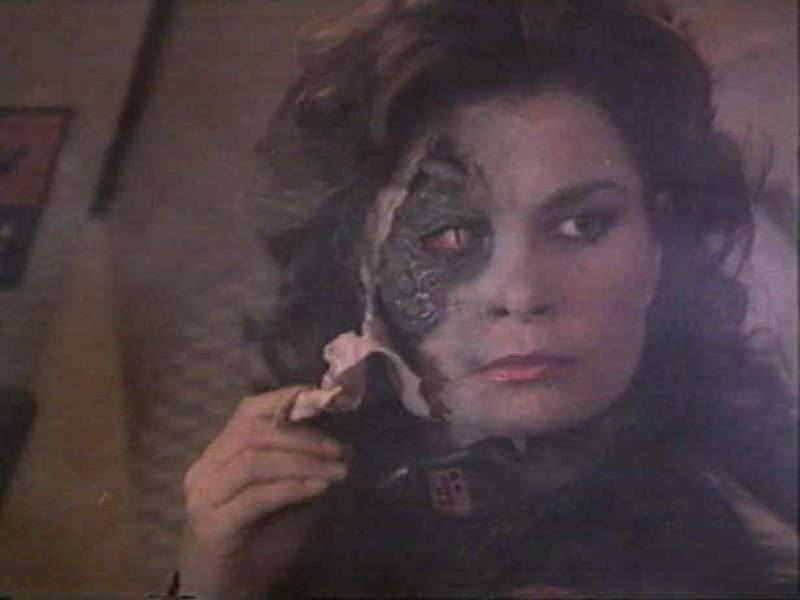 Here they are - the reptilians from the constellation of the Dragon. They took our form and live among us. And this is their woman!
Here are the most common global conspiracy theories:
• Economic plot. Recently, widespread. Economic crises explain the conspiracy of the "owners" of the US Federal Reserve (the owners of the 20 of the most powerful banks), who make enormous amounts of cash in print in a fabulous way. This theory, however, does not take into account that economic crises took place before the creation of the Fed, and that modern science considers them as a manifestation of the objective laws of economic development.
• Conspiracy producers. Oh, there are so many! The goal of each and every one of them is to support the production of low-quality and expensive goods, and to prevent the production of high-quality and cheap, in order to increase profits. It is not clear whether such actions should be considered a conspiracy, because they can do the same thing because of the simple coincidence of interests. And do they really need to negotiate among themselves, and even secretly? He made one, went well, others learned and did the same - this is the whole "conspiracy".
• Computer plot. Its essence is that software manufacturers deliberately create products that are increasingly demanding on computer resources so that the demand for expensive components remains high. However, as practice shows, software companies, on the contrary, are trying to reduce the requirements for hardware resources due to competition, as well as the need to cover the largest market segment.
• Conspiracy of bankers. Well, this version of the "conspiracy theory" actually coincides with the teachings of Marxism-Leninism.
• Conspiracy of oilmen. This is a conspiracy! Its essence is that the oil tycoons first killed Rudolf Diesel, who promised the engine on coal dust, and now they allegedly interfere in every way with the spread of alternative methods of energy production. That is, a thermonuclear reactor can not produce current, because hirelings of oil magnates pour sand into its rubbing parts!
• The conspiracy of automakers is very close to the conspiracy of oilmen. They also prefer to make expensive cars, and all those who offer to do cheap, roll in hot asphalt!
• Conspiracy of pharmaceutical companies. This is absolutely horrible: all modern diseases are designed specifically for people to buy medicines from them. Here, however, the question arises: how many hundreds of thousands of people are involved in it and ... no one has talked about it yet. But adherents of the theory always have an answer to him that some are "bought", others are intimidated, and some are simply killed.
• Mondialist plot. Its essence is in the presence of a "secret world government", which is located in the United States. Someone claims that reptilians from the constellation of the Dragon run it, others nahuyak from the planet Nebiru, who had already flown to Earth for gold, but, in general, they are not people, but people are their victims "terpily".
• Masonic conspiracy. This topic is very popular among Catholics, integrists, Orthodox conservatives and other religious fundamentalists, as well as ordinary people who did not study well at school and in high school on poor textbooks. It is argued that all the world rulers, one way or another, but obey the Masons and act on their orders.
• Jewish plot. There are two aspects here: theological (whose faith is "more to the right") and racial ("they are very clever and rich, and this is no accident). It must be said here that the researchers of this conspiracy theory are very lucky, because, unlike other theories, in this case they know exactly who and when came up with this very "conspiracy" and how it went around the world.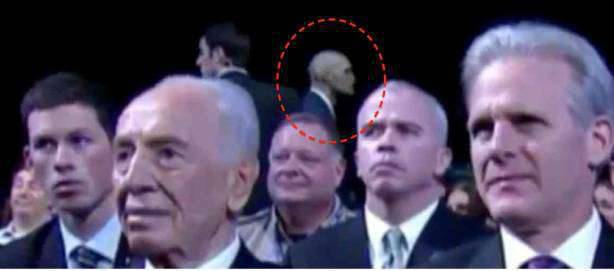 And this is a secret world government. And who can see behind you? They are already among us !!!
It all began in 1862, when the German postal clerk Hermann Gödsche published the novel Biarritz under the pseudonym of Sir John Retcliffe. There were Jewish conspirators, secret rituals - in a word, horror, and only that! One chapter of him in 1876 was published here in Russia as a transcript of the speech of the world's chief rabbi, which was allegedly overheard by English diplomat John Retcliffe. Then, in 1909, the newspaper Zemshchina published the novel Man-Fish, where, again, it was about the worldwide conspiracy of the Council of Jews. In it, the main villain, with the help of an izuvera-surgeon, implanted to the boy the Gyktanera fish gills, so that he drowned ships in the ocean. But as always, there was a beautiful girl Moisette, who fell in love with the Gyktaner, forced him to abandon the insidious plans and thereby saved humanity from enslavement. Only in the original it was the novel by the French writer Jean de la Ira "A Man Who Could Live in the Water." In it, the main villain was named Fulber and he headed the Jesuit Order, and not at all the world Jewish conspiracy. By the way, it was from this newspaper publication that the idea for his novel Amphibian Man and Alexander Belyaev was taken. But he turned Fulber into a doctor Salvator, a Giktaner into Ichtiandr, Moisette in Guttiere and added anti-clericalism that was fashionable at that time in the USSR!
Then in the year 1911, again in Russia, a novel came out of Vera Kryzhanovskaya, obviously a sick woman, who was called "The Death of the Planet." In all details, it described the global conspiracy of Jewish Satanists, whose goal was to destroy Christianity. As a result, the good Himalayan magician (!) Supramati helped Christians, and all the Satanists got what they deserved.
That is, of course, there are various secret government services, secret bank accounts and secret intergovernmental agreements, from which ordinary people, if they found out about them, would have gotten their hair on their heads from horror, but ... there is no secret global organization powerful enough to twirled the whole world and at the same time no one would know anything about her. People just love to be afraid, and if children are afraid of a ghost in the closet or a gypsy passerby or needles on the floor, which stabs into the foot and reaches the heart, then adults, of course, are no longer satisfied, and they come up with clever looks about the absurdities about secret world organizations.
It cannot be for another reason: poor people cannot create such an organization due to the fact that they don't have enough money for that. And rich people do not need it, because their affairs are already sufficiently hidden from the rest of the world. Why complicate things even more and obey someone there? Something to invent? Yes, there is in America a secret society "Bohemian Grove", founded in 1872 year. Since 1899, all the meetings of its members take place in it in the relict forest, whose age reaches 1500 years, and where their life is organized according to the principle of scout camp. In the center of the clearing there is a huge concrete owl - something about 15 meters high - around which members of the club lead round dances and arrange similarities of sacrifices. One of the rituals is the burning of the Care Doll. The motto of the club: "Yes, there will not be spiders here, weaving nets." But here, in fact, their whole secret. Just great adult uncles in childhood did not play enough - that's all!
• The Zydomaoonsky conspiracy simply combines two theories into one.
• Arab plot. "Bad Arabs", although to press the Europeans, well, depending on the tastes of the target audience, these same Arabs are recorded in the fascists, then in the communists.
• Conspiracy of hiding extraterrestrial civilizations ("people in black"). Everything is simple: governments hide contacts with aliens from the "people". Again, for the sake of control over all other countries or for the Nahuyaki to save their lives when they finally have their hands on Earth.
• Chinese plot. It is believed that the Chinese are settled, settled, and then one day - bang and everything and everyone will capture!
• "Syncretic" conspiracy. There is one such - he unites several plots of the above in a kind of "super-conspiracy". Well, this is already a gourmet conspiracy.
In general, we have before ourselves a modification of the ancient myths about gods and heroes, interpreted in relation to modern conditions. The main "core" of conspiracy theories is unofficial and impersonal (otherwise the case will go to court and most likely will be lost) an indication of a certain subject of the society (company, corporation, nationality, country) responsible for the existing unfavorable state of affairs. The anonymity of information sources in this case is identical to the sources of rumors!
Conspiracy is devoid of common sense, does not rely on evidence or does not assess the reliability of sources, and also does not have criteria for preferring one interpretation to another, knows little about actual conspiracies and how often they fail, their power is considered by the adherents as the only goal, which indicates their mental problems.
Conspiracy is similar to paranoid thinking, which seems to everyone that they want to offend him, take away his shack and pitiful pennies. Conspiracy is generated by ignorance and educatedness, when a person has heard something about something, but knows nothing for sure. Adherents of conspiracy theories believe that everything is directed against the groups to which they belong or with whom they identify themselves. Any attempts to refute conspiracy theory are interpreted by these people as part of the conspiracy itself. For example, it can be argued that this article was also written by a member of the world conspiracy (or on their direct instructions and for VERY BIG MONEY!) In order to hide the truth from people.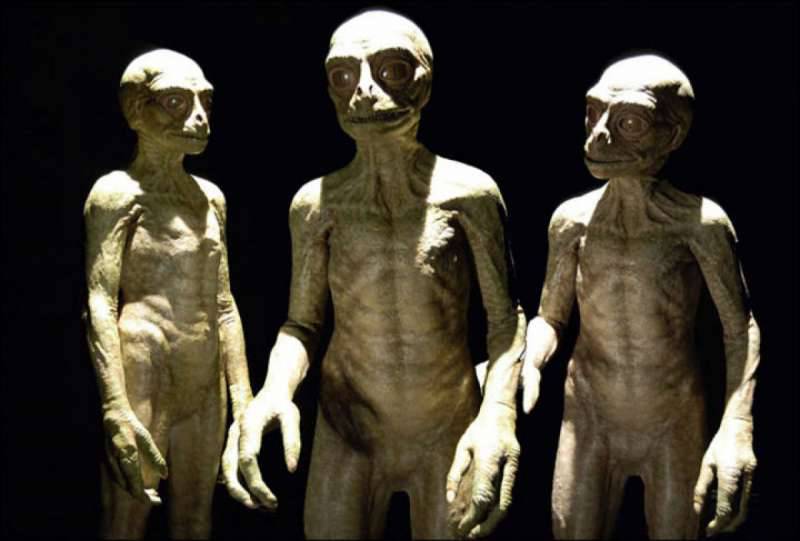 Soon, very soon they will open and take away our Khrushchev and Brezhnevka from us! And the cottages are a must! And we ourselves ... eat!
The weakest point of conspiracy theory (in particular, "global") is the addition to the interpretation of historical events of a large number of complications that are "cut off" by Occam's Razor. In place of the most commonplace events such as an accident, the actions of a loner-maniac, an epidemic, or a catastrophe - the actions of a large, perfectly conspiratorial, omnipotent organization are put forward, all the participants of which strive for a common goal and at the same time make no mistakes, which is the most doubtful assumption. It is very unlikely that events in which a very large number of people were involved would remain undisclosed for a long time: on the contrary, history shows that sooner or later, but real-life conspiracies would certainly become public (Watergate, for example!), did not hide.