Croatian military police began checking the circumstances of the purchase of 2015 from Ukraine and the repair of front-line MiG-21 fighters in this country, most of which have now failed, reports
Look
with reference to the newspaper Jutarnji list.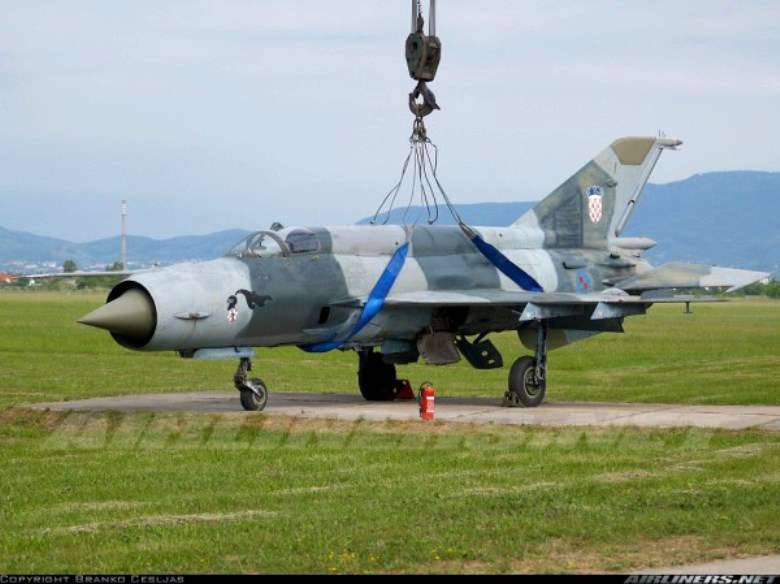 The publication reminds that previously the state-owned Ukrspetsexport company provided Croatia with "repair services for 7 Mi-21 aircraft". In addition, the Croatian military department "has purchased in Ukraine more 5 repaired MiG-21." As a result, in July last year, the Croatian Air Force transferred 12 fighters.
"However, they immediately began to break down, and now, eight months later, only three are left in operation," the article says.
"This is the biggest scandal in stories Croatian army. Our MIGs are fake. The military police in connection with the great deception began a detailed investigation. "
- the newspaper writes.
According to the author, "there are serious suspicions that all the documentation is fake, and the repair of the aircraft has not been done at all."
"The investigation was started according to our information after incessant breakdowns on newly repaired airplanes," reports the publication.
According to the publication, the police have already found out that
"On the aircraft purchased from Ukraine, the serial numbers were interrupted, and in fact they are older than indicated in the documents, and in general do not correspond to the accompanying documentation".