The company Lockheed Martin finances from its own funds subcontractors tied to the production of F-16 fighter jets in order to preserve the production line, the blog reports
bmpd
citing Air & Cosmos magazine.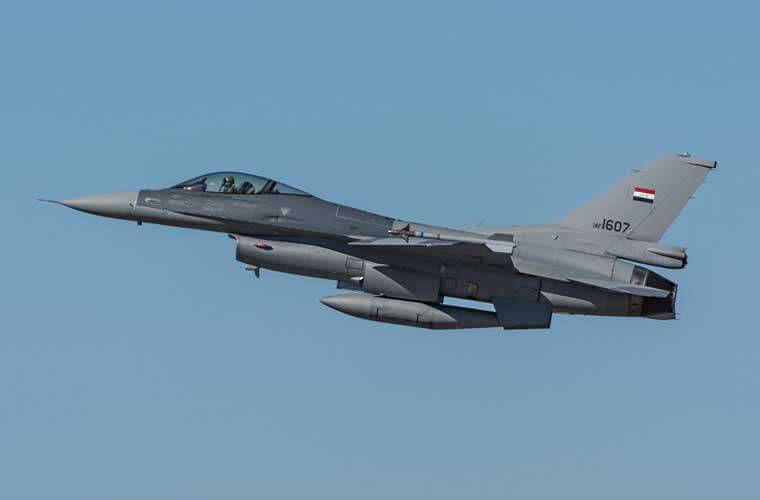 Fighter Lockheed Martin F-16C (IQ) Block 52 Iraqi Air Force.
According to the magazine, the American concern is currently fulfilling a contract for the supply of X-NUMX F-36IQ fighters to the Iraqi military department and is awaiting the signing of a new contract with Pakistan.
"Anyway, the Iraqi order will be executed in 2017 and all aircraft will be handed over to the customer, and Lockheed Martin expects to keep the production line until the Pakistani contract is finalized. However, last week this issue became the object of heated discussions between the Senate, Congress and the US State Department, "the article says.
These structures are negotiating the financing of a deal with Pakistan for the supply of eight F-16. We are talking $ 700 million. The Senate does not like this deal, and he is trying to upset her. Lawmakers point to the billions of dollars already transferred to Pakistan as military aid, the results of which turned out to be very dubious. According to the senators, Pakistan is still unlikely to use the planes handed to it to fight terrorist groups.
Earlier it was reported that the leadership of "Lockheed Martin" is also going to visit India to make the government an official proposal to organize the production of F-16 in Indian territory.