Steve Warren, a spokesman for the US forces in Iraq and Syria, told the media how many American troops are currently in Iraqi territory. According to him, it is 3 thousand. 870 people, which is "the maximum allowable number that the US does not exceed."
If "the United States does not exceed" this number, then it turns out that it was reached exactly at that moment when around the 200 US Marines were transferred to the Mahmur military base. If the number of US military in Iraq has not changed, then it turns out that, simultaneously with the arrival of the US Marines in Makhmur, other American servicemen were withdrawn from Iraq, but the Pentagon did not publish any information about this kind of withdrawal.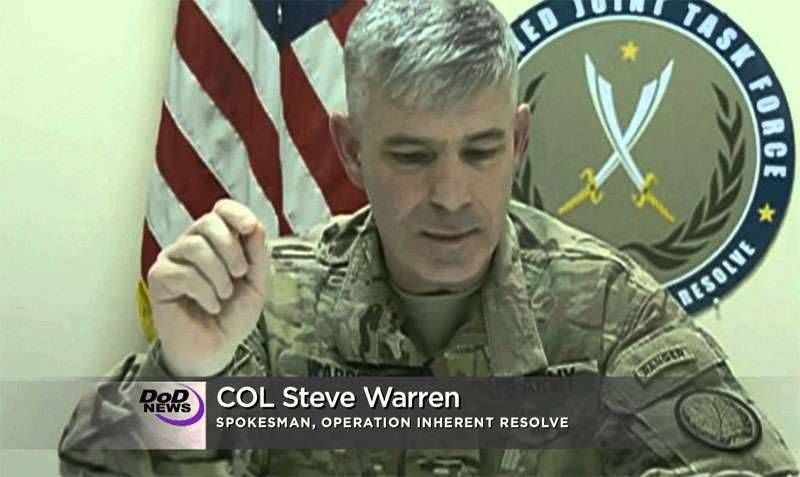 According to Warren, the American contingent at the military base in Makhmur is "a temporary measure." Warren notes that the Pentagon has transferred marines to Iraq as "one of the component operations in Mosul." It should be recalled that Iraqi Mosul is occupied by various militant groups, primarily ISIS militants. According to the US command of the forces in Iraq and Syria, US marines "are guarding military instructors who help in training Iraqi troops." Earlier it was noted that the military personnel of Canada could be added to the "instructors". Apparently, Ottawa seriously believes that her "instructors" have a vast experience of "anti-terrorist training".
It is also reported that the positions of militants from American long-range guns are being fired from the territory of a military base in Makhmur.