The Donetsk court of the Rostov region did not have time to render a final verdict against a member of the Ukrainian gang "Aydar" Nadezhda Savchenko, and the Human Rights Council under the President of the Russian Federation already announced the possibility of exchanging Savchenko for Russian citizens detained by Ukraine. According to the head of the presidential HRC Michael Fedotov, "there is a clear legal basis for exchange".
From the statement of Mr. Fedotov (quote
RIA News
):
I believe that the verdict, which today began to be announced, is a very important stage in the decision of the fate of Nadezhda Savchenko, because if he is not appealed by either the defense or the prosecution, then in ten days he will enter into force. And then it will be possible to raise the question of its exchange, on the basis of the principles laid down in the Minsk agreements, so that our compatriots - Russians Alexandrov, Yerofeyev, and others - will return home. I see quite a clear legal basis for this, since this can be formalized as the transfer of Savchenko and, accordingly, of Russian citizens to serve their sentences in the territory of their country. The possibility of serving a sentence in one's own country is in accordance with international law.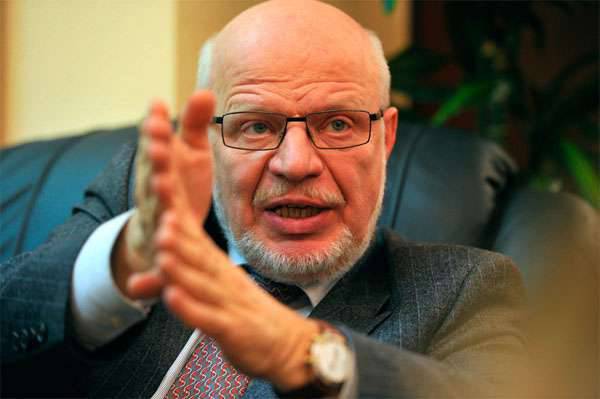 Interestingly, how will Mr. Fedotov explain the "clear legal framework" to the relatives of the Russian journalists Igor Korneliuk and Anton Voloshin who died at the hands of the Nazis from "Aydar"? How "clear" is the legal basis of the Minsk Agreements, if hundreds of detained residents of the Donetsk and Luhansk regions are languishing in the dungeons of the SBU, which Kiev is not in a hurry to exchange, although the need for such an exchange is one of the primary points for the Ukrainian authorities to fulfill ...
And why did the HRC recollect Russian citizens Yerofeyev and Aleksandrov only against the background of the verdict to Ms. Savchenko? ..