The Minister of Defense of Ukraine Stepan Poltorak stated that he conducted a thorough analysis of the factors that inhibit the implementation of reforms in the Ukrainian army. According to Mr. Poltorak, the main reasons for "slowing down reforms" are the presence of "orders of past years". In order for the "braking" to stop, and the reform began to gain momentum, the Ukrainian minister canceled the 138 orders of the Ministry of Defense of Ukraine as much as possible.
On your Facebook page
Stepan Poltorak
writes:
We are continuing reforms in the country's defense department. After analyzing the state of affairs and finding out the reasons that hinder the changes, (...) I decided to cancel the 138 orders of previous years, hindering reforms in the Ministry of Defense of Ukraine. The heads of structural units of the Ministry, the General Staff of the Armed Forces of Ukraine and the military authorities of the Armed Forces of Ukraine were ordered to ensure the development of draft orders necessary for the normal functioning of the Armed Forces of Ukraine. All orders must meet the modern tasks of the troops, contribute to the improvement of the organizational and staff structure of forces, taking into account the objective possibility to fulfill the requirements contained in them.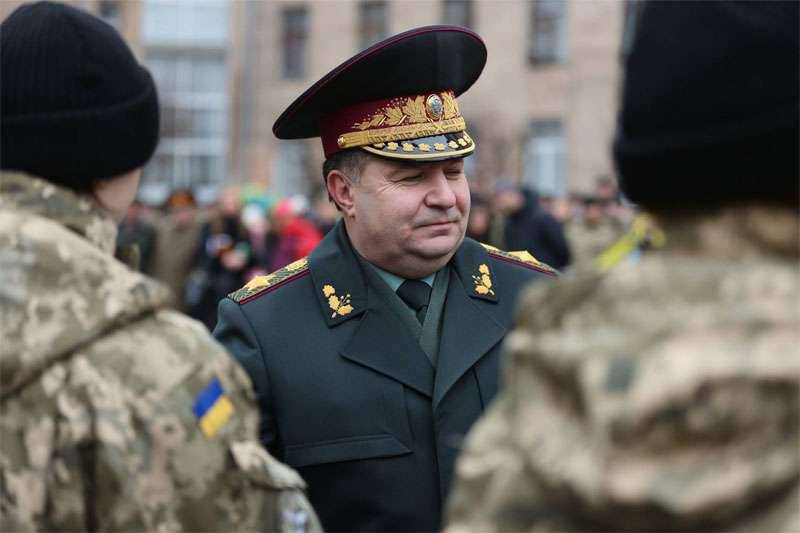 Attention is drawn to the fact that neither on the ministerial page on Facebook, nor on the official website of the Ministry of Defense of Ukraine there is no data on which orders of the "past years" Mr. Poltorak canceled. Apparently, this is a "military secret."
The result is purely Maidan logic: old orders are canceled, there are no new orders even in the form of projects. And who believes that the reform is not going according to plan, let him be the first to throw a stone at the "commander" of Poltorak ...