Former Minister of Foreign Affairs of Ukraine Volodymyr Ogryzko reflected on the European future of Ukraine. According to Mr. Ogryzko, Ukraine expects a bright future immediately after the introduction of a visa-free regime by the European Union and after jointly with the Turkish
fleet
Ukrainian Navy "lock up the Black Sea Fleet in the Black Sea."
Ogryzko on the TV show
"Gordon"
stated that Kiev fulfilled all obligations to the European Union.
Ex-Foreign Minister "Square":
The European Commission analyzed the changes adopted by the Verkhovna Rada in the law on electronic declaration, made sure that they meet the requirements of the European Union, and also took into account that, finally, the National Agency for the Prevention of Corruption can begin work. So, Ukraine has fulfilled all its obligations to the EU.
Further, Ogryzko, who predicts the introduction of a visa-free regime already in the summer of this year, recalled that the "visa-free regime" actually implies visiting the EU without a visa for a period not exceeding 90 days:
After that, the European Commission will send to the European (...) a formal proposal to decide on a visa-free regime for Ukrainian citizens for a period of 90 days. This will mean that Ukrainians will not need to apply for a visa if they go to the EU for such a period.
After Ogryzko, I was already thinking about the possibility of "giving an answer to the aggressor. Information Service
"Reedus"
reports that the ex-Minister of Foreign Affairs of Ukraine stated the need for "turning the Black Sea for the Black Sea Fleet of the Russian Federation into a lake from which there is no way out." According to Mr. Ogryzko, for this the Ukrainian sea wolves will need the help of the Turkish side, "capable of closing the Bosporus and the Dardanelles."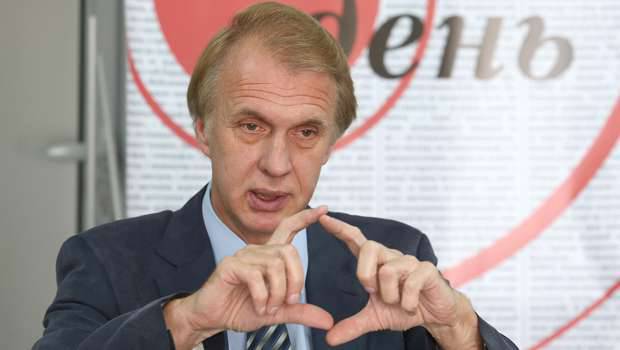 The former head of the Foreign Ministry of Ukraine:
We need to complicate the passage of Russian warships through the straits, to create for Russia the maximum discomfort in the water area of ​​the Black Sea. She must understand that this is the lake from which she will not go far.
.
But Ogryzko is going to go far. It is strange that with such "bright" ideas, he has not yet been submitted to the state award and the title of admiral of the mighty ukroflot. But the Ukrainian fleet is so unique that the number of admirals in it exceeds the number of warships ... The bit would come to court.