The Donetsk court of the Rostov region convicted Nadezhda Savchenko, a member of the Ukrainian "Aidar" gang, convicting her of the murder of Russian journalists Igor Kornelyuk and Anton Voloshin. The statement of the judge about this is as follows:
Savchenko committed a murder by prior agreement by a group of people for hate and enmity. The motive for the crimes committed by Savchenko was hatred towards the social group of residents of the Luhansk region, as well as Russian-speaking people in general.
A few hours before the verdict of the Donetsk court of the Rostov region, lawyer N. Savchenko Mark Feigin said that "the verdict will be accusatory, and the court will give a long time".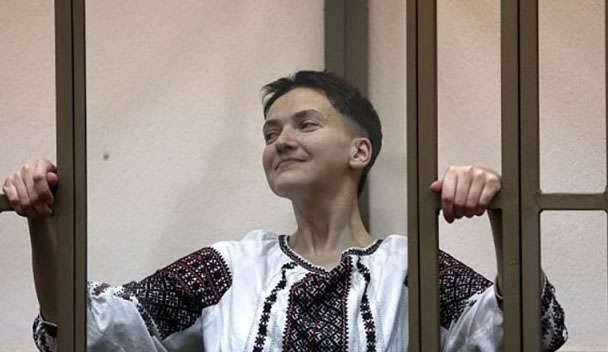 Recall that the public prosecutor demands for Savchenko 23, a high security colony for committing a crime against citizens of the Russian Federation, committed in the Lugansk region, and for illegally crossing the border of the Russian Federation. According to humane Russian legislation, Savchenko cannot be sentenced to life imprisonment - the maximum term for women convicted of committing even the most serious crimes is 25 years imprisonment. About how long N. Savchenko will receive will be known soon (the deadline is March 22).
The US press, a state that detains foreign citizens in prisons, often without trial, seizing them in various countries around the world, called the decision of the Rostov region court a "Putin court." In particular, such a turn has allowed itself the publication "The Washington Post". It is strange that this newspaper has not yet given a description of the fact of the existence of the American prisons of Guantanamo and Abu Ghraib, as well as other special prisons located (located) including in the territory of Eastern European countries (Poland, Lithuania, etc.)