The BMP-1 is in service with the Syrian army about 40 for years, and is now actively involved in hostilities against terrorists, writes
Messenger of Mordovia
.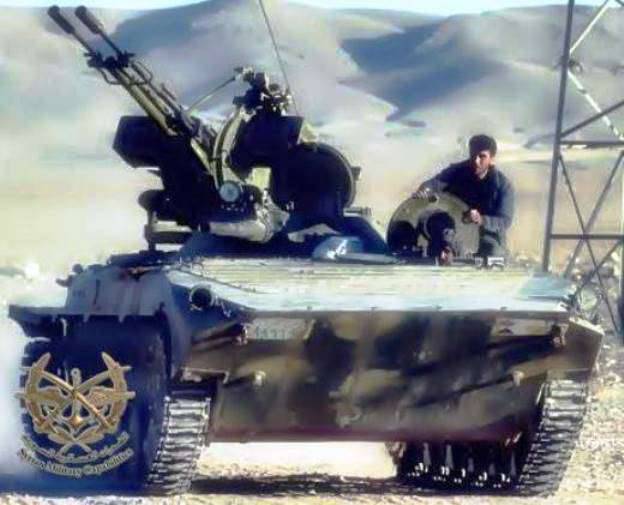 "During the fighting, the machine's long-known imperfections again surfaced - insufficient security and weak firepower of 73-mm guns. They tried to solve the problems of protection by hanging sandbags, tracked belts, fragments of armor from other wrecked machines on the armor, "notes the author of the article Roman Katkov.
Recently, a photo of the BMP-1 with an anti-aircraft gun ZU-23-2 appeared on the Internet, thanks to which the firepower of the machine noticeably increased.
"Zushka" has rather high characteristics: the gun is capable of bringing 190-gram projectiles at a speed of 2000 rounds per minute at a distance of up to 2,5 km at the enemy, "the author writes.
Earlier, in 2014 g, in the vicinity of Damascus, a ball was spotted by a BMP with a 37-mm anti-aircraft gun installed in a homemade turret.