Washington sent a marines unit to Iraq. We are talking about the military personnel of the 26th Expeditionary Force, which is part of the 5th
fleet
US Navy. The 5th Fleet defines the Persian Gulf, the Red and Arabian Seas, and the Indian Ocean as its area of ​​responsibility. Information about the sending of US Marines to Iraq was announced by the press service of the US Central Command in the Middle East - CENTCOM.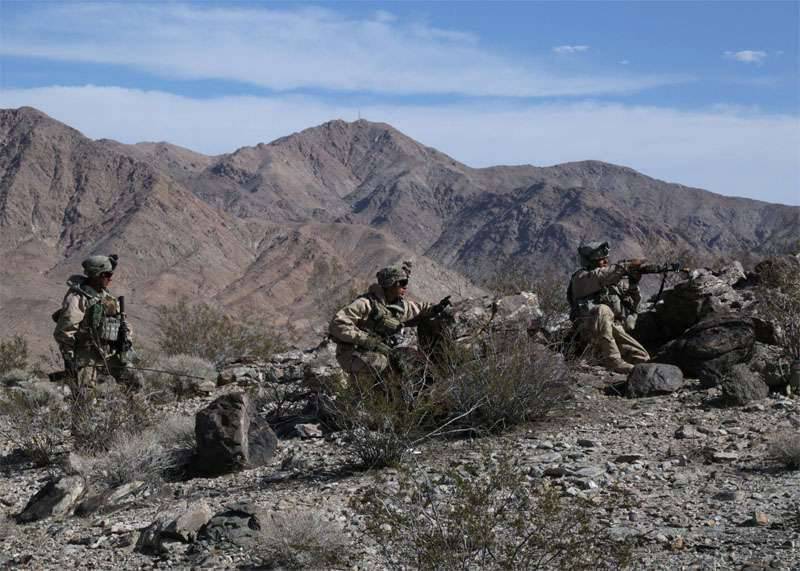 Photo of the teachings of the US military in the state of California
Earlier, the Pentagon stated that the United States would limit itself to the transfer of American special forces to Iraq in the number of "no more than a hundred people." According to representatives of the main military department of the United States, these soldiers will provide instructor support to the Iraqi army. However, it is now becoming clear that the American contingent in Iraq will definitely not be limited to a hundred soldiers.
TV channel
CNN
reports that the Pentagon is deploying a military base in the Iraqi city of Mahmur. Several long-range artillery guns have already been transferred to the base. In addition, the material of the American correspondents said that the base already has about two hundred US Marines. According to the channel, on Saturday in the area of ​​Makhmur, one US Marine man died as a result of shelling, which was carried out by militants of the so-called Islamic State. At the moment, the Pentagon, according to a CNN correspondent, "is preparing a formal announcement about the creation of a US military base in Iraq - in the Makhmura area."