The Turkish military and police special forces continue a military operation against the Kurdish population in the south-east of the country. The representative of the General Staff of the Turkish Armed Forces reported on the fighting in Nusaybin, Sirnak and other settlements. If you believe the General Staff of the Armed Forces of Turkey, during these battles, the Turkish security forces managed to "eliminate 28 Kurdish terrorists." It should be noted that for some time now, any representative of the Kurdish ethnic group who died during a military operation is declared a terrorist.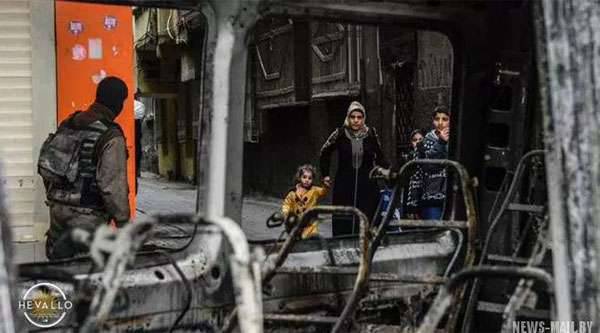 The same representative of the command of the Turkish troops said about the death of a soldier of the Turkish army in the south-east of the country.
Against this background, there are reports that the Turkish police in various cities of the country have dispersed the Kurds, who are traditionally celebrating Navruz for themselves today, with jets of water cannons and tear gas. TV channel
RT
publishes footage of dispersal of people who have gathered to meet together a holiday:
Recall that no less than 17 of millions of Kurds live in Turkey. Turkish President Erdogan in fact declared war on the second largest (after the Turks) ethnic group of the country.