On the eve of the press service of "Azov" announced the nationalist dispersal of the rally in Kiev, which was attended mainly by older people who supported the return of the USSR. However, the video posted on the network proves the opposite: the protesters rendered a fitting rebuff to the extremists, forcing them, in the end, to retreat. This newspaper reports
Look
.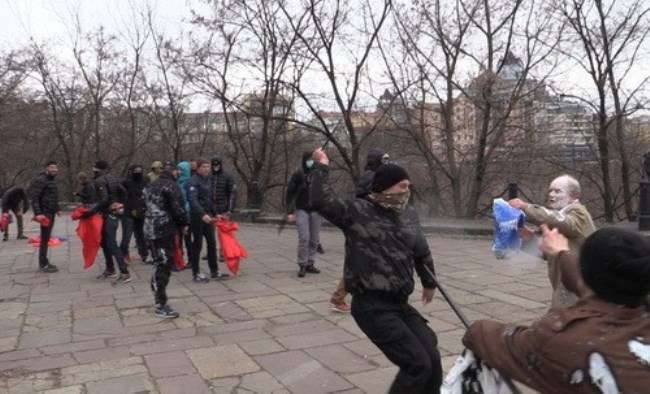 "On the record, it is clear that extremists repeatedly attack the protesters, but older people are fighting back. In the end, the nationalists had to leave. At the same time, the record shows that the armed "fighters" of the "Azov" even attacked women, "comments the video edition.
Video contains obscene language
The "Azovtsy" also placed under their report on the dispersal of the rally a heavily trimmed version of the video, which allowed the nationalists (in the words of the demonstrators, the "unfinished fascists") to talk about victory.
Recall that the actions of "Azovtsev" caused rejection not only in the self-proclaimed republics of Donbass and Russia, but also in the United States.