According to Uzbek and Kyrgyz sources, Uzbekistan conducted military reinforcement on the border with Kyrgyzstan. Additional personnel were transferred to the border, as well as armored vehicles. At the same time, official Tashkent reports that the reinforcement at the border is associated with the "upcoming celebration of Navruz (Nooruz) on March 21". How exactly a holiday can be associated with the need to strengthen borders - not reported.
From the statement of the press secretary of the National Security Service of Uzbekistan:
Additional armored vehicles were involved in the protection. At the same time, all specified military equipment is located on the territory of Uzbekistan, and the protection of sections of the state border is carried out in accordance with bilateral agreements without entering unsigned areas.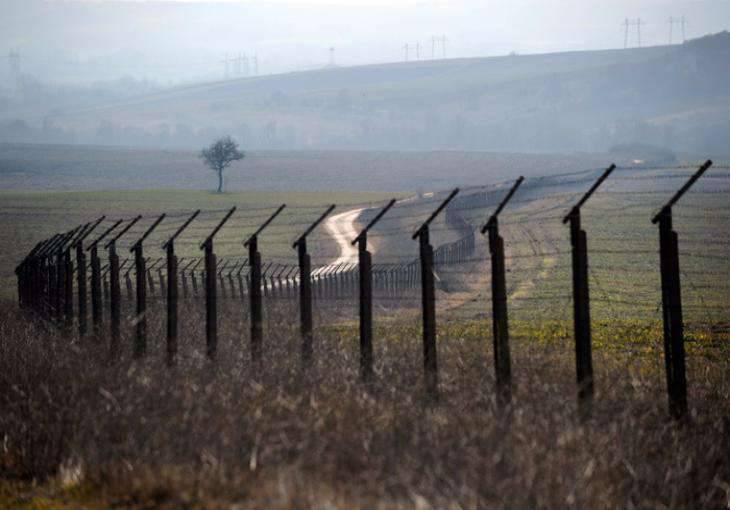 At the same time, the Kyrgyz side claims that Uzbekistan is deploying armored vehicles and personnel of the border troops in areas "that are not defined by the agreement." In particular, we are talking about the border in the Ala-Buka district of the Jalal-Abad region. Several dozen servicemen, two armored personnel carriers and a KamAZ border service were pulled here. This writes the Kyrgyz edition
"Evening Bishkek"
. We are also talking about the unilateral closure of border control points by Uzbekistan.
Russian-language portal of Uzbekistan
"Details"
reports that the unilateral closure of the international checkpoint "Madaniyat-highway" Tashkent warned its partners in Bishkek.
From the message of the mentioned Uzbek portal:
The Committee for the Protection of the State Border of the National Security Service of the Republic of Uzbekistan once again urges Kyrgyz colleagues to refrain from disseminating information that is contrary to reality, in order to avoid complicating relations between the border departments of the parties.