Since February 1, the American army has a system in which military personnel serving in military bases may not eat in the canteen, but "take money" and have breakfast, lunch and dinner at any catering center. The excesses in this system manifest themselves in the course of large-scale joint US-South Korean exercises, which are held on the Korean Peninsula.
The American command says that most of the US military have declared that they want to take money and eat on their own - in South Korean cafes and restaurants, "to try the local cuisine." However, not so much money is allocated for self-catering, as the US military would like. At the same time, it is noted that many soldiers resort to fast food for the allocated funds. According to those who are responsible for food in the American army, this approach can lead to the fact that "the food of the servicemen will no longer be balanced, and the soldiers will receive over-norm calories or will receive less of them".
From the statement of the American soldier who decided to choose the option of "free food" (serving on the Korean Peninsula):
I was quickly tired of the food that was offered to us in the army canteen. She is scanty. I am willing to pay for local dishes. In general, I prefer a free kitchen, unlike what we are offered. But it costs money.
Other soldiers say that "in the canteens they are not given enough to eat."
Complaints of US troops on the "poor nutrition" in the army canteens are also included in social networks.
So, the wife of an American soldier Amanda Ramirez from the town of Killeen (Texas) writes in
Facebook
that "canteens are not equipped", "there is essentially not enough food", "children's portions are provided".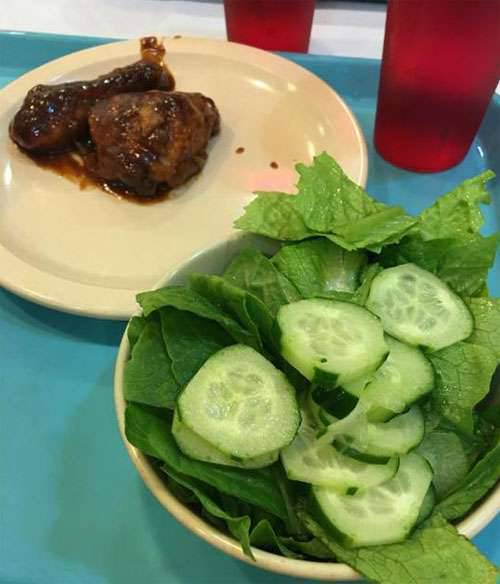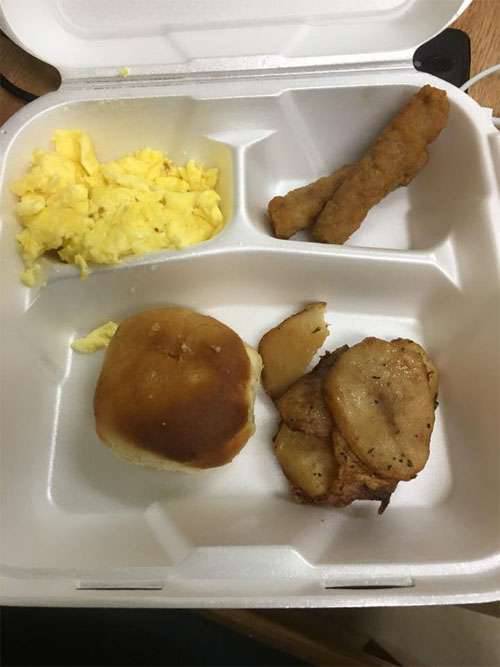 According to Amanda Ramirez, her husband is allocated 3 dollars per day for food, although soldiers from another brigade who were on the same military base were previously paid 17 dollars. The wife of a serviceman declares that she had to send her husband a set of products in the amount of 150 dollars, having paid 107 dollars for delivery.
From the report:
A big army is trying to save money on its own soldiers! We need to call our congressman and senator from the state and tell them that this will not work!
Against this background, representatives of the Pentagon say that the food at military bases in South Korea meets the standards and urges soldiers to eat in canteens of military facilities. According to a Pentagon spokesman, food in cafes and restaurants "near the Korean demilitarized zone is fraught with danger, since North Korea is experiencing nuclear
weapon
».