Deputies of the Verkhovna Rada of Ukraine in social networks publish reports that the Prime Minister of Ukraine Arseniy Yatsenyuk wrote a letter of resignation. In particular, the message was published by parliamentarian deputy Borislav Bereza in
Twitter
:
Little insider. The session hall is now awaiting the resignation of Yatsenyuk. The statement is written. In Ukraine, everything can change, but ... We are waiting!
The so-called government hour is held in the Verkhovna Rada, but there is no Prime Minister Yatsenyuk at this hour. And in the Popular Front (the party that Yatsenyuk heads), they say that "Yatsenyuk is not going to leave the premiership yet."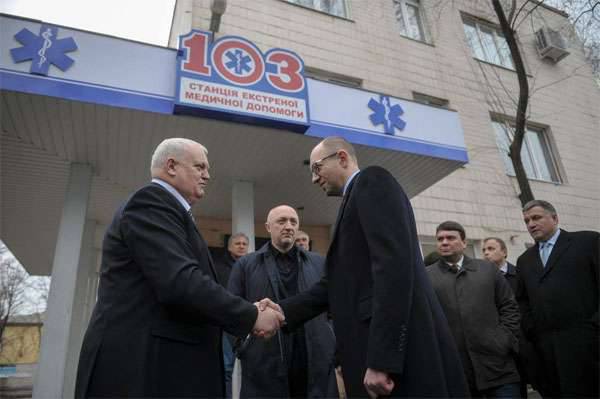 But in the presidential administration of Ukraine against this background, they have already named the name of the most likely candidate for the post of chairman of the Ukrainian government. Ukrainian edition
"Observer"
citing representatives of the administration of Petro Poroshenko, reports that this is the current speaker of the Verkhovna Rada, Vladimir Groysman.
It should be recalled that Groisman is a member of the Bloc of Petro Poroshenko, and earlier representatives of the western countries of Groisman did not support as the main candidate for the post of head of the Cabinet of Independent States.