The Minister of Defense of Lithuania Juozas Olekas approved the new military doctrine of the Republic of Lithuania. According to Olekas, the doctrine had to be changed in a special order, since the strategy adopted earlier (in 2012) was "no longer responding to modern challenges." Predictably, the main "scare", indicated in the military doctrine of Lithuania, was the Russian Federation.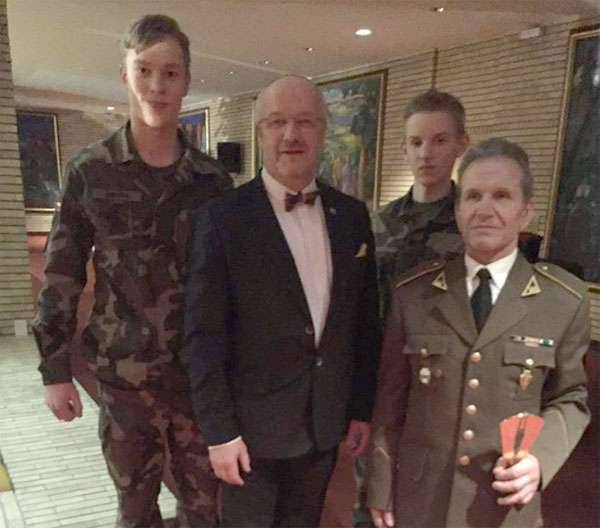 Gentleman in a bow tie - Minister of Defense of Lithuania Mr. Olekas
According to
Delphi
, the new military doctrine of Vilnius speaks about the deterioration of the state of security in Europe, about the actions of Russia, "violating the foundations of the security system and representing the greatest threat to Lithuania."
The document states that the probability of military aggression is no longer regarded solely on a theoretical plane. The Lithuanian Defense Ministry believes that the threat (from Russia, of course) is almost tangible, and that Moscow is about to move the army to storm Vilnius and Kaunas.
The Lithuanian military doctrine states that "irregular armed formations, as well as cyber attacks and propaganda in the media" can be used against Lithuania.
The main goal of Lithuania, indicated in the doctrine, sounds like "close cooperation with allies, which can lead to reliable deterrence".
But, forgive me, where else to interact more closely with the allies? After all, if it is closer, then in the Baltic States there will not be enough flower beds so that NATO soldiers and sailors could cope with natural need ...
It should be added that today in the Pentagon Russia was also declared the main challenge to the security of the United States. In general, Vilnius and Washington keep pace!