The launch of the fifth diesel-electric submarine of the 636.3 "Veliky Novgorod" project in St. Petersburg will be timed to the Day of the Submariner, reports
TASS
the message of the representative of the Ministry of Defense Igor Dygalo.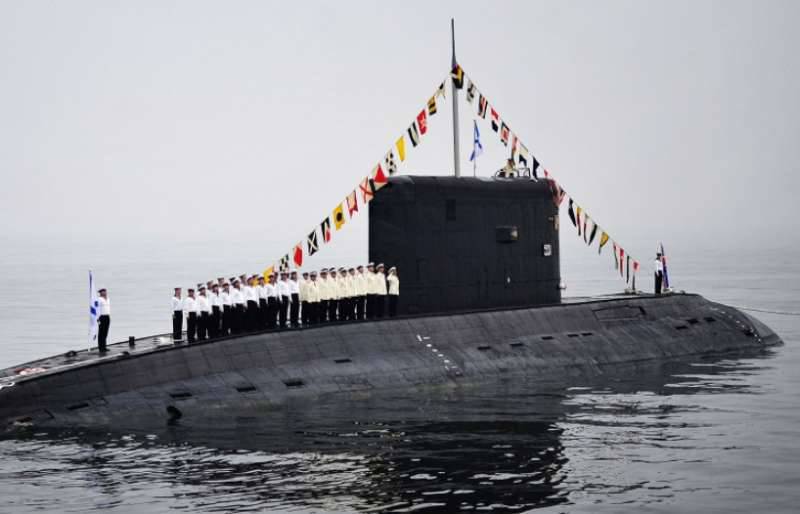 Diesel submarines "Varshavyanka"
"The ceremony is timed to the Day of the submariner and the 110th anniversary of the underwater
fleet
Russia, which will be celebrated on March 19, "said Dygalo.
He recalled that "in total, the Black Sea Fleet will receive six submarines of the 636.3 project (code Varshavyanka), which are designed by Rubin Central Design Bureau and are being built at the Admiralty Shipyards in St. Petersburg."
"The launch of the sixth submarine, the Kolpino, is scheduled for May this year. The transfer to the Navy of Veliky Novgorod and Kolpino will take place before the end of 2016 of the year, "the official said.
Currently, as part of the WWF, 4 diesel-electric submarines of this project are in service. Fourth - "Krasnodar" - transferred to submariners in November 2015.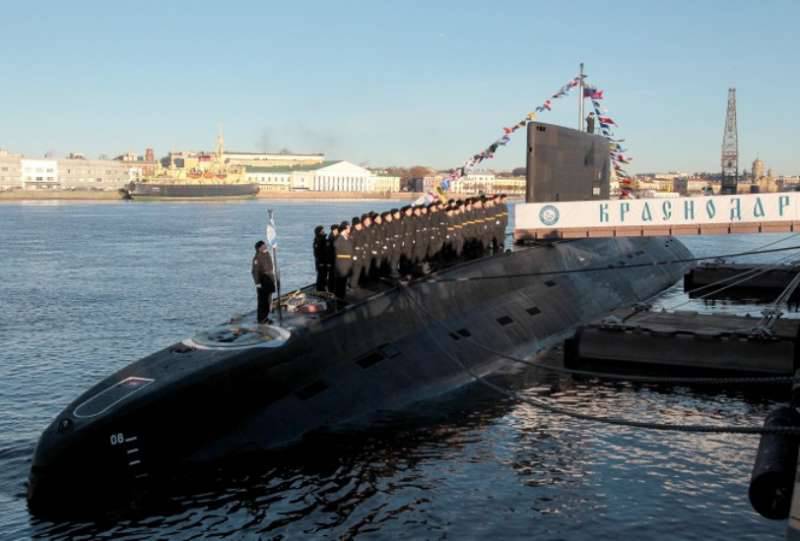 All submarines before being sent to the Black Sea Fleet underwent deep-sea testing at the sites of the Northern Fleet.