Syrian Kurds are going to legally form their idea of ​​creating a federal region in the north of the country in 6 months. Official Damascus and Moscow do not support this decision, because it is impossible to resolve issues of state-building unilaterally.
RIA News
.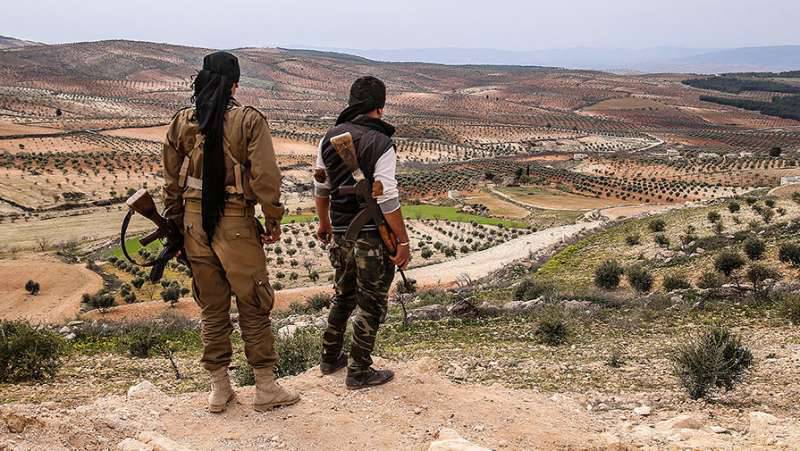 "The constituent council of the self-proclaimed Kurdish region in the north of Syria intends to develop and put into effect a document on the federal structure within a period not exceeding six months," a Kurdish source said.
"On Thursday afternoon, the founding conference in the city of Rumeila (Hassek province) proclaimed the creation of a" democratic system of Rogava and northern Syria. " To this end, around 200 delegates from all over the north of Syria gathered in Rumeil - they represent Syrian Kurdistan, as well as a number of national communities, the cities of Aleppo, Al-Shanbe and others. It is assumed that the "federation" will unite disparate national communities, as well as their militia to oppose the militants of the "Islamic State", "Dzhebhat al-Nusra", "said the agency.
According to the representative of the self-government of Kurds in the north of Syria Senam Mohamed, Kurdish federalization can become a model of the renewed country.
"This may just be a model of the future Syria. It is not directed against the Syrians or anyone else. Perhaps we will establish relations with the center and other places in accordance with the constitution, "she said.
In Damascus, this venture of the Kurds was called illegal. "The Syrian government warns against any attempt to undermine the unity of Syria and territorial integrity, under what names they would have acted," said a source at the SAR Ministry of Foreign Affairs.
For the unity of the country and the National Coalition of the opposition forces of Syria. "The determination of the state system of Syria is not the prerogative of one group or part of a people. Attempts to form some kind of education or individual regions take away the will of the Syrian people, "the coalition said in a statement.
The United States also opposed. "We do not recognize and do not recognize any self-proclaimed" semi-autonomous "territory. We maintain our commitment to the unity and territorial integrity of Syria, "the State Department spokesman Toner said.
Moscow stated that it is impossible to solve the issues of government alone. "I think that such can be negotiating positions. But one-sided solutions are impossible to achieve here. It is necessary to negotiate with other participants in the processes - a cease-fire, a political process, a new constitution, which may provide for a new, including the structure of Syria. But all this is connected with the establishment of a sustainable and inclusive political process within the framework of the inter-Syrian dialogue, "said the special envoy of the Russian president for the Middle East, Mikhail Boglanov.