The headquarters of the Kurdish militia YPS reported that in response to war crimes committed by the Turkish security forces in the south-eastern provinces, open up a full-fledged front against the Turkish army and police. In particular, representatives of the headquarters of Turkish Kurds claimed responsibility for strikes against Turkish security officials in the cities of Nusaybin and Shirnak.
The YPS command report says that as a result of the attacks of the Kurdish militia, at least 27 Turkish security officials were killed, and another six were injured.
One of the clashes, according to
RIA News
, occurred in the area of ​​Ipek Yolu village in the province of Mardin. As a result of an attack by Kurdish armed groups, 10 Turkish policemen involved in a punitive operation against the country's Kurdish population were killed.
Meanwhile, on social networks are distributed frames, which show how Turkish armored vehicles are shelling residential areas in ırnak. As a result of the actions of the Turkish security forces in the south-east of Turkey, more than 140 civilians have already died.
The Kurds claim that official Ankara increases discrimination based on ethnicity, which will not be left unanswered by the YPS. Women who are ready to defend their land with
weapons
in hand.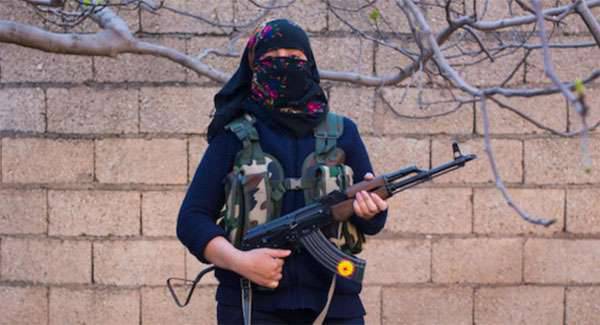 Recall that about 17-18 million Kurds live in Turkey.