Syrian government forces are fighting 3,5 km from
historical
parts of Palmyra (Tadmor) for heights from the western and eastern sides of the city, reports
RIA News
.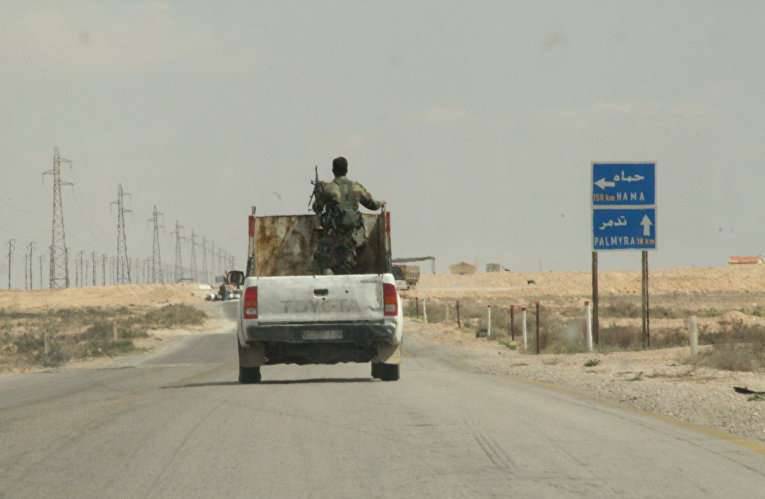 Earlier, some publications reported that the Syrian army has already entered the historical part of the city.
"On Wednesday, forward detachments of government troops were able to establish control over the dominant 939,5 height in the mountain range of Hiyan, southeast of Palmyra. On the west side, fighters from the Tiger division of Colonel Suhayl Al-Hassan are breaking through to the ancient city. The forward detachments of the army and militia are trying to seize the heights in the west of Palmyra in order to cut off the main supply route of the Islamic State terrorist group ",
- An agency correspondent reports from the scene.
According to him, "IG terrorists make daily attempts to counterattack government troops and suffer losses."
The advancing forces are moving slowly. Militants have a desperate resistance, using heavy weapons and hiding in underground tunnels. A strong storm that lasts for the second day is not conducive to advancement.