Information Agency
Renhap
with reference to representatives of the South Korean armed forces, reports on the next launch of ballistic missiles, which was carried out by the DPRK. According to the source, at the 22 interval, two minutes were launched from the base in Pyongyang Namdo province. The Joint Committee of the Chiefs of Staff of the Republic of Korea states that at 17 km altitude the rocket disappeared from radar screens. It has been suggested that it exploded in the air.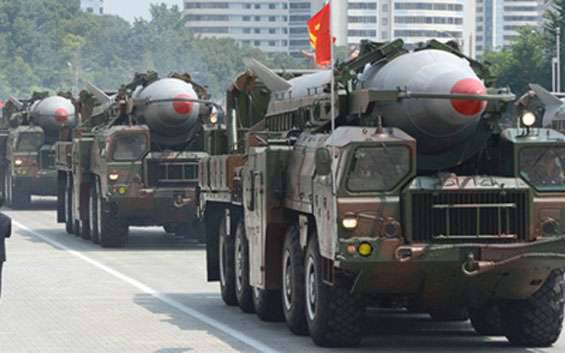 The first rocket fired by North Korea around midnight (MSK) fell in the Sea of ​​Japan. According to the South Korean military, she covered a distance of more than 800 km. The maximum range of this type of missile (and we are talking about medium-range missiles "Nodon") does not exceed 1,3 thousand. Km. This is enough, for example, to strike at the territory of Japan.
Information about the launch of ballistic missiles confirmed in the Pentagon.
Recall that Pyongyang has repeatedly stated the response measures to South Korea and the United States, which are conducting joint military exercises on the Korean Peninsula. About 300 thousand South Korean and almost 17 thousand American servicemen are involved in these maneuvers.
The previous launch of the Nodon missiles of the DPRK was carried out in March 2014.