Despite the withdrawal from Syria of the main part of the Russian group, Russian equipment continues to be transferred to the country, as evidenced by video footage shot by both Russian and foreign publications, the blog reports
bmpd
.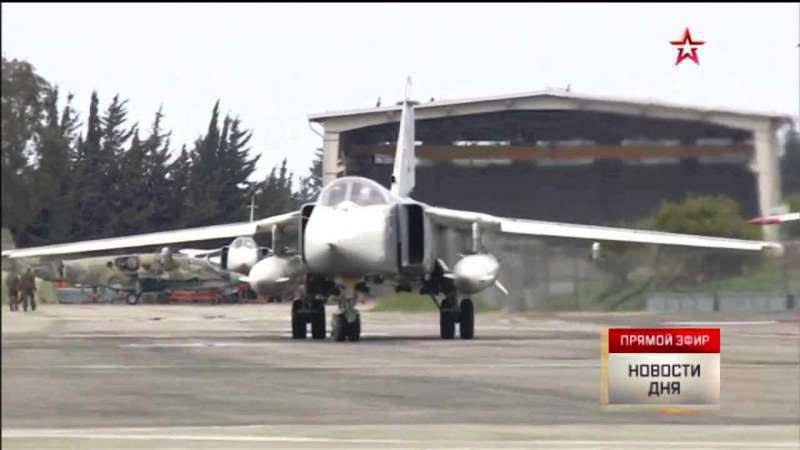 Ka-52 combat helicopter (seen from behind the Su-24M front-line bomber) as part of the Russian aviation groupings at the Hmeimim airfield in Syria. The helicopter is at the assembly stage. 16.03.2016/XNUMX/XNUMX The report of the TV channel "Star" from 16.03.2016, in which the Ka-52 helicopter is visible:
"In the past few days, several modern combat helicopters Mi-124H and Ka-28 from the Army Aviation of the Russian Aerospace Force of the Russian Federation have been delivered to the Khmeimim airfield near Latakia by Russian heavy An-52 transport aircraft," the resource reports.
The footage taken by cameramen confirms this information. The Russian Mi-28H and Ka-52 are spotted in Syria for the first time.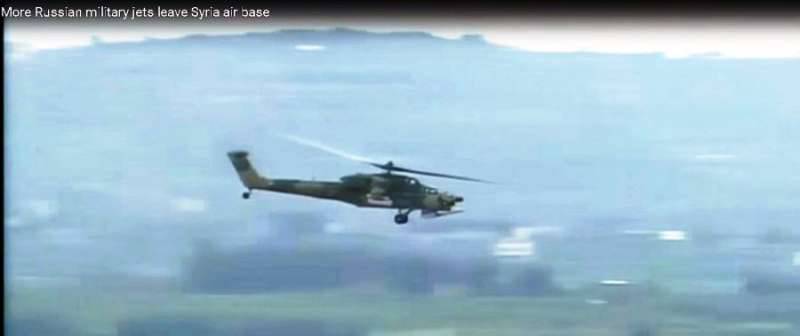 The combat helicopter Mi-28H is part of the Russian aviation group over the Hamim airfield in Syria. XnumxVideo report by Reuters from 16.03.2016, which shows a flying Mi-28H helicopter: