According to the latest data, at least 15 of millions of Muslims live in Russia today. According to the Muslim communities themselves, the population of Russia who professes Islam reaches 20 million people. This number may be higher due to the fact that representatives of the Muslim faith from other states live and work in Russia - in particular, from Azerbaijan, Tajikistan, Uzbekistan, Kazakhstan, Kyrgyzstan, etc. This truly huge Muslim community is one of segments of modern Russian society. At the same time, it cannot be denied that quite often Muslims have recently been trying to make certain forces, if not with targets, then with tools in attempts to destabilize the required scale.
Often, extremist headquarters are trying to work with those citizens (or guests of Russia) who internally consider themselves adherents of Islam, but at the same time are familiar with its canons, to put it mildly, superficially. These people, religiously and, if I may say so, in religious and political terms, are "blank sheets" on which virtually any formula for their further behavior can be deduced by the hand of a representative of destructive power. Sometimes even two or three personal meetings (or visits to very strange places of worship, as they said in the Soviet era) with a conductor of an extremist approach are enough for a young man or girl to become infected with the bacillus of destructive ideology and get involved in an extremist community. At the same time, it can be stated that the work of emissaries of extremist groups, hiding behind the Islamic faith, today does not reduce its speed. And this work, which is no secret, is an order of magnitude more active than the work that canonical Islam has with the communities - those preachers who defend the interests of Muslims, not trying to infringe on the interests of other faiths represented in the Russian Federation.
Here are just a few areas of brainwashing that are used today by pseudo-Muslim ideologues who set themselves the goal of engaging a person in an extremist community aimed at destabilizing a team from the "headquarters" (where this headquarters is located is a separate issue):
recruiting radicalization through the Internet (the case of Barbara Karaulova, who was completely convinced of the need to adopt "Islam", and in the perverted form in which extremists try to promote it),
work with parishioners in mosques that distance themselves from the canonical mufti of Russia,
promotion of the so-called "workers' prayer halls" (this could be a separate wagon at a construction site in which a certain person conducts conversations in the style of "Muslims are oppressed in Russia - therefore you are in a wagon and not in a beautiful mosque ..."),
distribution of pseudo-Muslim literature, which is based on either overt or covert extremist slogans.
Moreover, this kind of work is carried out not only in the republics with a predominantly Muslim population, but also in other regions, including both capitals.
Moreover, organizations that de jure are human rights advocates continue to operate in the Russian Federation, and they de facto serve as consolidators of the representatives of the so-called "sleeping cells" - extremist forces, which can take on command to active terrorist activities. As one example of the action of NPOs that attract attention, it is possible to cite those organizations whose activities, without mentioning their name, were previously covered in
«Radio Svoboda»
(in the English version of "Free Europe").
The Radio Liberty article dated April 2014 (noteworthy that the publication was made on behalf of the Tatar-Bashkir representative office) states that some non-governmental organizations of Tatarstan nominated Mustafa Dzhemilev as a candidate for the Nobel Peace Prize. From the material:
Non-governmental organizations in the Russian Republic of Tatarstan nominated one of the leaders of the Crimean Tatar Majlis, Mustafa Dzhemilev, for the Nobel Peace Prize.
Leaders of organizations (which? - author's note) report that Cemilev - "
a dissident who was imprisoned in the USSR for his campaign to protect the rights of the Crimean Tatars. And today he deserves a prize because of his focus on the peaceful resolution of ethnic problems. "
In prison for the campaign to protect the Crimean Tatars? .. Who? - Dzhemilev? .. No, well, there must be at least some kind of framework for the lie of representatives of the "free radio station" ... Stubbornly don't want to tell Radio Liberty that Dzhemilev got his first term for evading military service being dismissed for failure to graduate from the institute (at the time of dismissal he had debts on 12 subjects) - apparently, according to the logic of Radio Liberty, there is a step in support of the rights of the Crimean Tatars ...
In general, the very ("mysterious") non-governmental organizations of Tatarstan nominate a person for the Nobel Peace Prize who, being a citizen of Ukraine, not only fed from a foreign hand, but also tried to organize a bloody massacre on the Crimean Peninsula in the days of victory Kiev Maidan ... And in fact, in all likelihood, these NGOs of Tatarstan still have loyal followers who have decided to temporarily hide or switch to other destructive activities.
Although why "in all likelihood"? Just stay.
In September, 2014 of the year in social networks stopped submitting "signs of activity" to a separate Facebook page (called "Free Tatarstan"). This page, which is remarkable, spoke in German, and was created by a man named Ingo Inger. On the resource, they published notes that in Russia there are allegedly constant "attacks" on Muslims. They say that they don't consider Muslims in the Russian Federation, and therefore, they say, we must take measures ... We know what ...
It would seem that this page has ceased to be active - and well. But ... Since those times, the followers of the ideology of "oppress us" have managed to breed on social networks, who are trying with all their might to pull people to themselves with the same views. And in order not to shine particularly, these "activists" decided to temporarily move into the category of "relatively neutral", although the banners from followers of active separatism that remained from the extremist page "Free Tatarstan" are given out. In order not to advertise these personalities with links, it is worthwhile to present only textual facts. Under the above-mentioned banner about "liberation of Tatarstan", some Fauziya Bayramova from Naberezhnye Chelny is broadcasting in social networks, which, against the background of concern about the "lack of freedom of Muslims of Tatarstan", advocates banning programs with dolphins on TV, then expresses concern about the construction of the Kamsky Bekon pig-breeding complex, which allegedly "dishonoring Islam" in RT ...
The same banner from Facebook: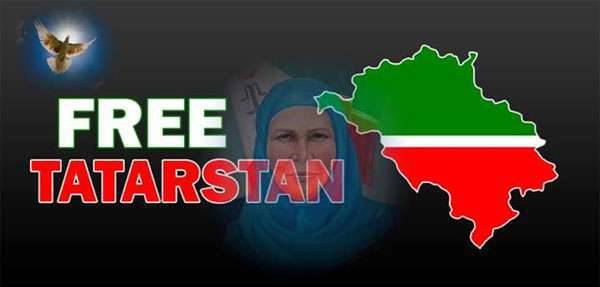 From the same series of "for the time being quiet champions" - photographing under the banner of either the Crimean Tatar Mejlis, the Hizb ut-Tahrir group banned in the Russian Federation, or the flag of Ukraine Salavat Shakirov, noting that he is from Kazan: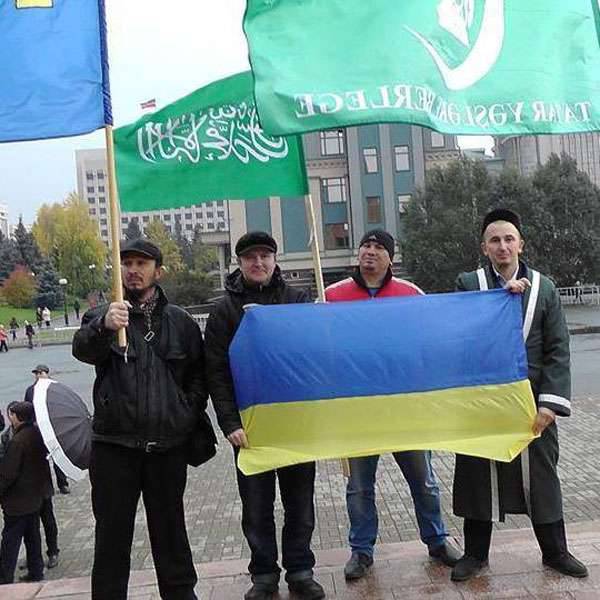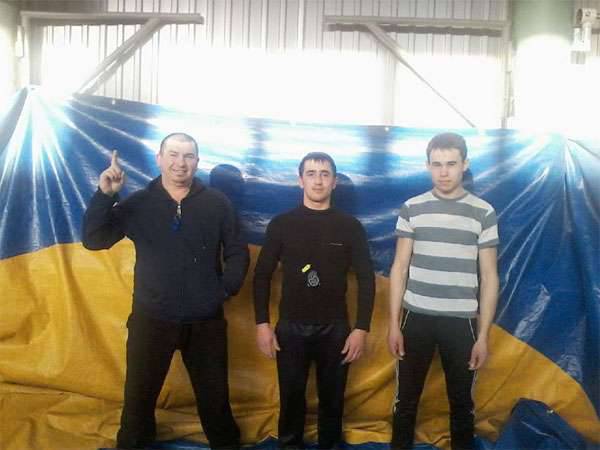 Plus, the network says about the existence of a certain "government of Tatarstan in exile," which is also "concerned about the infringement of the rights of Muslims in Russia."
And how many more such "champions of Islam" who have nothing to do with true Islam, while trying to actively interact with those who support the planting of radicalism, separatism and extremism in Russia, are walking around the network and around the country? Persons from Tatarstan are just one example. In general, there is a reason to think about where, why and how suddenly citizens of Russia (and guests) of the Russian Federation suddenly (or not suddenly) become representatives of sleeping cells ready for teams from the main center of chaos and bloodshed ideology. There is reason to think about whether it is not time to really step up the work of the preachers of canonical Islam in Russia so that the fertile ground for the destructive activity of the pseudoims would not remain.