Russian submarines of the 5 generation will be built from new composite materials that will noticeably reduce their visibility, reports
RIA News
report of Valery Polovinkin, advisor to the general director of the Krylovsky State Research Center enterprise.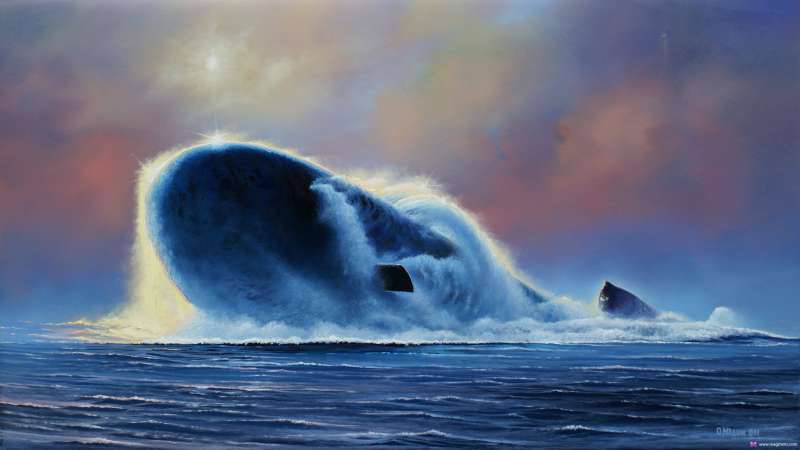 "We are talking about new multi-layer composite materials. Their structure and composition reduces the reflected sonar signals from a submarine, prevents the spread of vibration from working mechanisms, and so on, "said Polovinkin.
According to the advisor, "the enemy simply will not receive the signal reflected from the submarine of the required level, since the composite material has a high internal loss factor, or sound absorption, can change properties when vibration occurs, completely preventing the propagation of vibrational energy."
"The use of such composites in the design of submarines allows not only to reduce weight and increase reliability, but also to reduce operating costs, since composites do not require painting and do not corrode. In addition, structures of this type can be manufactured in one technological process, which reduces the laboriousness of manufacturing body parts or mechanism assemblies at 30 – 40% "
, - he explained.
Some products created on the basis of composites, already undergo bench tests. "The first adaptive composite propeller can be submitted to full-scale tests already in the 2018 year," said Polovinkin.
"This is one of the most promising works of our institute. This direction ensures a reduction in the level of vibration of the blades and an increase in the efficiency of the screws. Due to various effects, the acoustic field of the ship will be improved. By creating a new material structure, the blade will adapt to the flow around the hydrodynamic flow, depending on the speed, "he said.