Information Agency
Associated Press
reports that 12 US troops (private and non-commissioned officers) suffered disciplinary punishment for hitting the Doctors Without Borders hospital in Kunduz, Afghanistan. Recall that as a result of the aerial bombardment of the hospital, 42 people died. News agency notes that among those subjected to disciplinary punishment there are no representatives of commanding staff - not a single American general responsible for the operation in Afghanistan.
The material of American journalists states that there was not a single criminal case against those responsible for the war crime in Kunduz. The main punishment is disciplinary action and other administrative measures.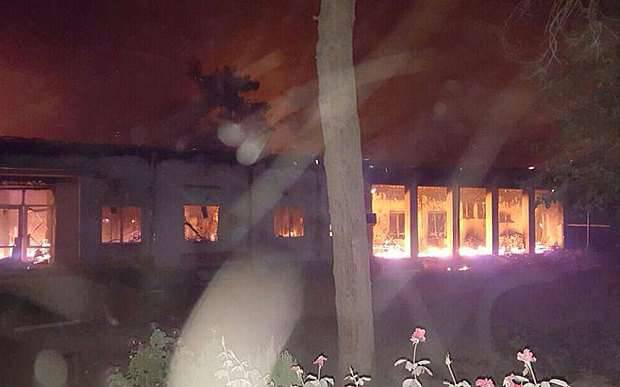 The Doctors Without Borders organization refuses to comment on Washington's decision, stating that comments will be received only after the Pentagon announces its decision officially. However, at the moment there is no official explanation from the Pentagon, but there are only publications in the American press.
Recall that earlier the representative of the US Department of Defense called the bombing of the hospital in Kunduz "accident."