The Rostvertol enterprise replaced the TVZ-117 Ukrainian engine, previously installed on the Night Hunter, with the domestic VK-2500,
RIA News
Post Deputy Plant Director Vadim Barannikov.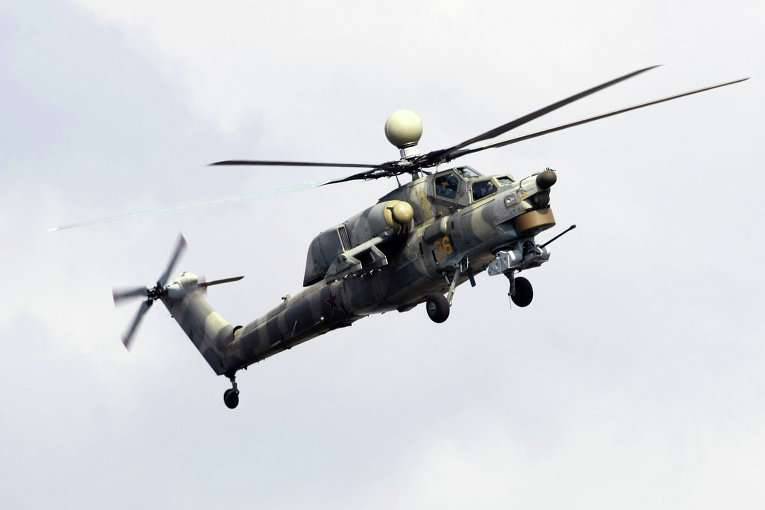 "Today, the TVZ-117 engines are not used in our enterprise, we install the VK-28 engines, which are manufactured by the Russian company - the Klimov Plant, on the Mi-2500 helicopters. We have no problems with that, "Barannikov told reporters.
Recall military-technical cooperation between the Russian Federation and Ukraine was interrupted in June 2014 g after Poroshenko banned "any cooperation with Russia" related to the defense complex.
Manufacturer Help:
"Mi-28N" Night Hunter "(in the export version - Mi-28NE) is an attack helicopter designed for search and destruction tanks, armored and unarmored vehicles, as well as enemy infantry on the battlefield and low-speed air targets. "A helicopter is capable of operating day and night in simple and difficult weather conditions."