Formations of the Shiite Hezbollah party yesterday launched a missile attack on the base of the DAISH group located in the mountainous area of ​​Al-Kaf near the Lebanese border town of Ras Baalbek, reports
TASS
message channel "Al Mayadin."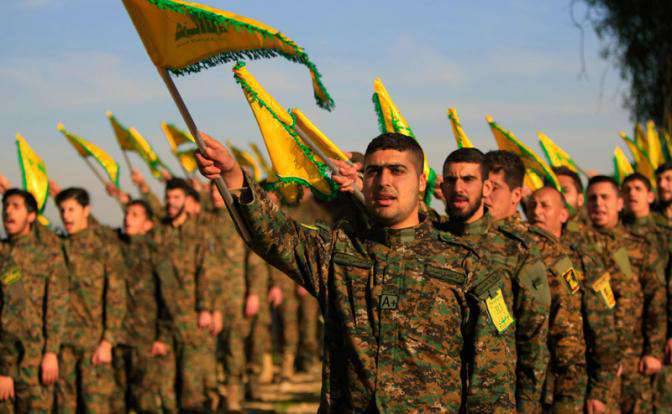 "The gangs of the terrorist group DAISH (IG, banned in the Russian Federation) suffered losses in manpower and equipment. The Shiite militia, whose fighters are fighting in Syria on the side of the government army, for the first time used their missiles against terrorists, "the message says.
On the part of Lebanon, the government army is fighting the Islamists. For several days in a row, its units have been conducting an operation in the mountains between Ersal and Ras Baalbek, stopping militant attempts to penetrate deep into the country.
"As a result, with the support of helicopters, the terrorists were driven out of the gorge Dzhurud al-Kaa, eight of them were eliminated," the channel said.
"The armed forces are in full combat readiness and will not allow the transfer of the fire of the conflict from Syria to Lebanon," said the commander of the Lebanese army, Jean Kahvadzhi.
"We will respond with an iron hand to the terrorists on the border and will not allow the implementation of plans aimed at undermining national unity and splitting Lebanon," the commander stressed.