In accordance with the agreement on the reduction of offensive weapons (START) concluded between the United States and the Russian Federation, specialists of the Zvezdochka ship repair center in the current year will disable the missile system of the world's largest nuclear submarine Arkhangelsk (project 941U),
MIC
with reference to the press service of the enterprise.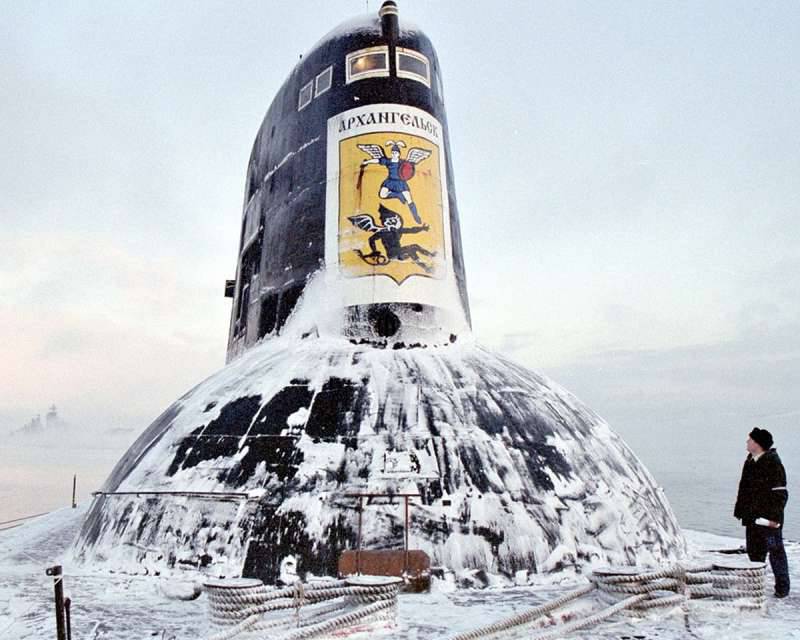 "In accordance with the START Treaty, Zvezdochka will dismantle the covers of the submarine's missile shafts and install plugs on them, which will make it impossible to use the ship's missiles. Work will be carried out during this year, "the release says.
"While there is no question of recycling, the cutting of Arkhangelsk is not in progress. The tender for dismantling the ship has not yet been announced, "the press service added.
In total, 6 such submarines were built at Sevmash enterprise (1976-1989). Three of them have already been decommissioned.
fleet
and disposed of.
Help newspaper:
"Strategic missile carriers of the 941" Shark "project had 20 ammunition of RSM-52 missiles, each of which had 10 detachable headpieces of individual guidance. The length of the ship is 172 m, width - 23,3 m, draft - 11,5 m., It is listed in the Guinness Book of Records. Inside the steel light casing there are two durable enclosures with a diameter of 7,2 m, each divided into 8 compartments. Between them - 3 durable module: bow with six torpedo tubes caliber 533-mm, aft and central post. From such a "catamaran" arrangement of hulls and an unusually large width of the boat. "