In the western edition
Foreign Policy
An article was published with the signature of the former commander-in-chief of NATO forces in Europe, American admiral James Stavridis. Stavridis presented his vision of how to resolve the Syrian conflict, which lasted for about 5 years.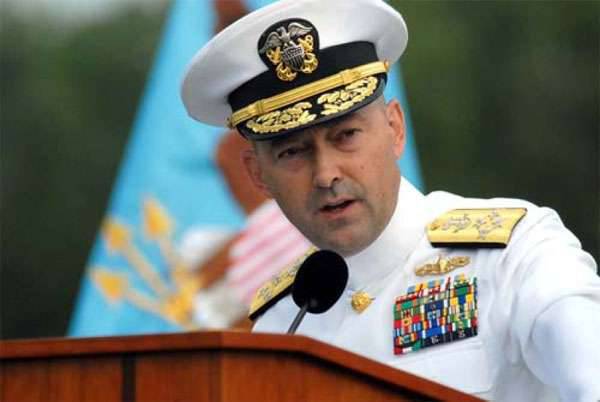 According to Stavridis, today's truce is a temporary measure that does not provide a solid basis for ending the war in Syria. Regarding the cessation of hostilities, Stavridis has his own recipe. The American retiree is confident that the war will stop if the territory of Syria is cut into rags.
At the same time, Stavridis gives the example of Yugoslavia, which, in his deep conviction, is an example of purely positive.
James Stavridis:
It becomes obvious that Syria has already ceased to exist as a single state. Separate parts of the country are governed by different leaders who have a very negative attitude towards the regime in Damascus. Therefore, it is time at the international level to think about the division of Syria and discuss this issue at the negotiating table in the Geneva format.
Further, Stavridis presents his own idea of ​​why a civil war broke out in Syria and a massive influx of militants took place.
The American admiral believes that the whole thing is "the cruelty of Assad, the shortage of drinking water and the fact that Syria is not such an ancient state like Turkey or Greece". As can be seen, Mr. Stavridis does not consider Western support of individual terrorist groups for a change of power as the main reason ...
And why does a retired admiral propose to divide Syria to end the conflict? It is believed that if the United States, Turkey or Saudi Arabia were divided into separate territories, the process of normalizing the situation in Syria would go exactly faster ...