MEP from Poland Jacek Saryusz Wolski in his
Twitter microblog
published an appeal to the head of European diplomacy Federica Mogherini to officially recognize as a document having legal force, the so-called "Savchenko List". This list was concocted by individual deputies (total 57 people) of the aforementioned European Parliament, putting in it the names of those Russian officials who are "involved in the case of the Ukrainian pilot."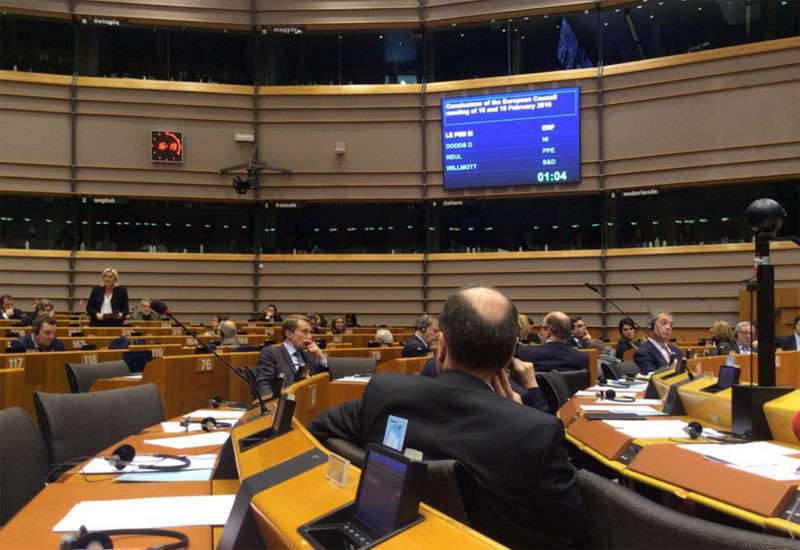 The "Savchenko list" includes: FSB director Alexander Bortnikov, head of the Russian Investigative Committee Alexander Bastrykin, chairman of the Duma committee on international affairs Alexei Pushkov and others. All of them were declared involved in "human rights violations".
In addition, in the list is the name of the head of the LC of Igor Plotnitsky, but this is not all. The most ardent Russophobes from the European Parliament urge Federica Mogherini to think about the introduction of personal sanctions against Russian President Vladimir Putin, apparently forgetting somewhat about the scale of personalities, opportunities, and indeed about real European interests.
It should be noted that Twitter users have already responded to the publication of Jacek Saryusz-Wolski in the microblog. Most of the comments boil down to the accusations of the European Parliament that he is an accomplice of the Nazis, in the battalion of which Nadezhda Savchenko served, today she is a "heroine warrior".