Western portal
Defense News
with reference to the head of the department of the lower house commission on tactical affairs
aviation
and ground forces Mike Turner writes that the States are looking for options for non-compliance with the agreement with Russia on the so-called open skies. Recall that under this agreement, military personnel of NATO and Russia can carry out mutual monitoring, flying over each other's territory. Mike Turner claims that compliance with such a treaty does not seem to fit into the American concept of security, as "Russia will be able to learn more about the United States than vice versa."
What does Russia still not know about the United States? He knows that the States are engaged in supporting terrorist organizations around the world. He knows that the States are sponsoring coups in third countries. He also knows that the USA is inflating the military budget, every time presenting Russia as the main threat ...
Now representatives of the Pentagon say to congressmen that Russia, on the basis of existing agreements, is also ready to use drones for monitoring the territory of the United States. According to representatives of the US military, this does "put US national security at risk."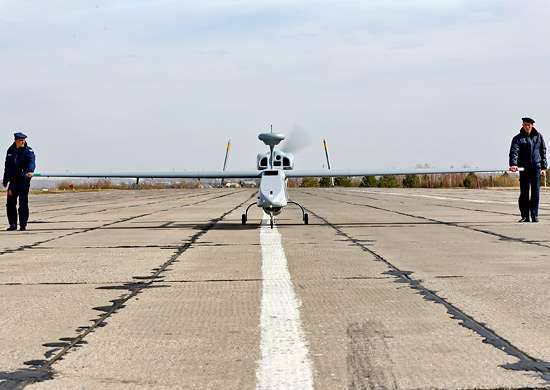 Representatives of the American intelligence say that they would "definitely deny Russia the possibility of using unmanned aerial vehicles", since UAVs will collect information about the military and other strategic infrastructure of the States.
It should be noted that Russia really intends to raise the issue of the possibility of using UAVs as one of the options for implementing the Open Sky program, which came into force in 2002 and unites 34 states of the world.