The Chinese and Russian Air Forces are dangerous potential adversaries, and they must be taken seriously,
RIA News
Statement by Chief of Staff of the United States Air Force Mark Welch at hearings in the US House of Representatives.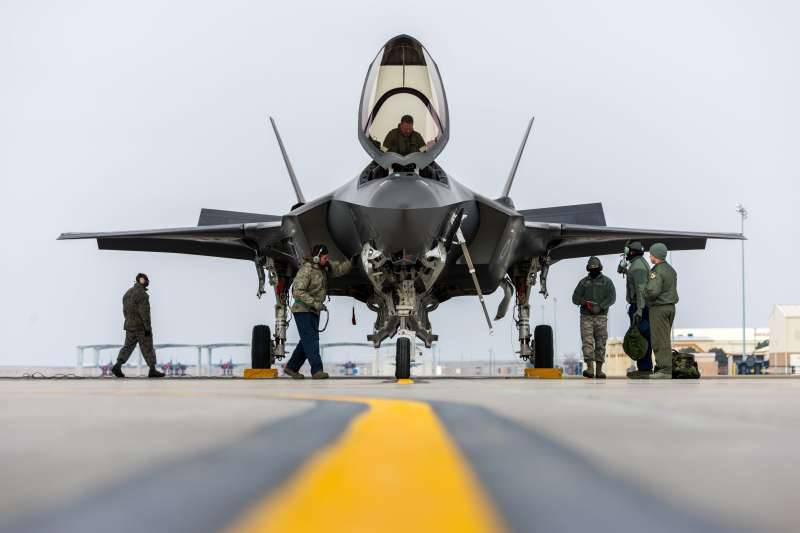 F-35A Lightning II
"We do not keep up with the technological development of this type. But we will have the best combat technology if we can continue the implementation of the three largest modernization programs, "said Welsh.
"The three modernization programs mentioned by the US Air Force General are projects from Boeing, Lockheed Martin and Northrop Grumman - this is a strategic KC-46 transport aircraft, a fifth-generation fighter F-35 and a strategic bomber B-21," explained The National Interest.
According to the general, "The US Air Force now has a couple of thousand more planes than China, but by 2030, the Chinese air force will at least reduce the gap if Beijing continues to build aircraft at the same pace as now."
The magazine also notes that "it's not just the number of aircraft, but also their quality - the Chinese Air Force is replenished with completely new fighters like Chengdu J-20 or Shenyang J-31", in addition, the Chinese "import modern Russian fighters, for example, Su-35 "Sukhoi Design Bureau".
"China will have a lot of technology that surpasses what we had before. And the Russians are going the same way, "says Welsh.
He draws attention to the fact that the Russians, unlike the Chinese, "pay more attention to the modernization of strategic forces."
"They (the Russian Air Force) are demonstrating means that they haven't shown to us before - cruise missiles, some new airplanes that dropped bombs for the first time under combat conditions. We can observe how this works, "the general said.
"They are strong in the air and are determined to become even better," he added.