A few days ago, Polish Defense Minister Anthony Matserevich declared that the highest military ranks who received military education in the Soviet Union now cannot count on continuing their careers in the Polish army. Such a statement Matserevicha reports Polish radio station
Rmf fm
, which allegedly alleges an informal conversation between the Minister of Defense and journalists.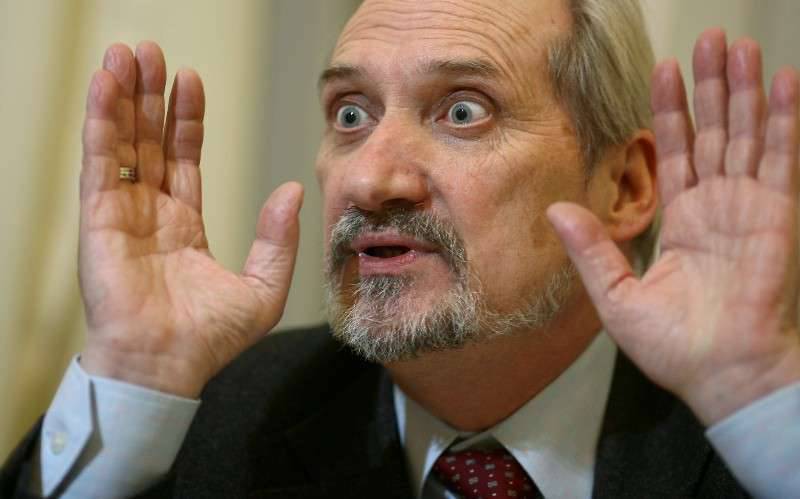 The material states that the head of the Polish Defense Ministry stated that if a Polish soldier began his career in the army before 1989, while being educated in the USSR, then further promotion along the career ladder was closed for him, as was the service itself as part of the Polish command.
Mentioned radio station
Rmf fm
reports that Matserevich's "unofficial" conversation with journalists has already led to the fact that about a quarter of the entire Polish armed forces commanders submitted a report, including four Polish generals. Their names are not yet named.
If the dismissal of the generals really happened for the reason voiced by RMF FM, then it probably means that there are fears among the curators of official Warsaw about the very possibility of having senior officers in the command staff of loyal Russia. In turn, this means that the emphasis will be placed solely on those who were trained according to the "NATO system", which concerns exclusively the implementation of plans for the sowing of chaos in the world and the continuation of provoking Russia. Given the fact that already in 2018, the infrastructure of the US missile defense system will appear in Poland, for the Polish state the presence of exclusively "NATO" generals in command takes on special significance.