The fleet MA of the Black Sea Fleet should be fully upgraded to 2020 g, in particular, the A-12 and Su-24CM airplanes will replace the amphibious aircraft Be-40 and the Su-30 bombers.
RIA News
message of the chief of the Marine
aviation
Black Sea Fleet Gennady Zagonov.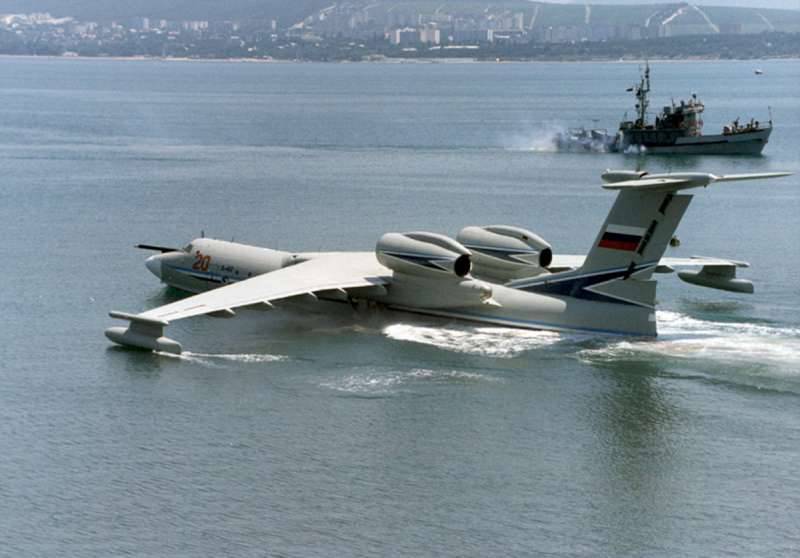 "Amphibious aircraft Be-12 will be replaced by modern anti-submarine aircraft A-40 to 2020 year."
Also, according to him, "there will be a complete replacement of Su-24 bombers with multipurpose Su-30CM fighters, which are capable of striking both ground and sea targets."
"A serious modernization awaits the fleet of anti-submarine helicopters," added Zagonov.
Help Agency:
"The multi-purpose amphibian A-40" Albatross "(Be-42, product" B ", according to NATO codification - Mermaid) - the Soviet multi-purpose amphibian plane, planned to replace the Be-12. The project was stopped after the collapse of the Soviet Union, subsequently repeatedly announced the resumption of production.

Double Su-30CM multi-purpose fighter combines the functions of a fighter, attack aircraft and bomber. It has super-maneuverability, is equipped with a radar with a phased antenna array, engines with thrust vectoring controlled and front horizontal tail. An airplane can strike air targets with equal effectiveness, and can hit ground and surface objects. "