In the Istanbul district of Bairampasha, an attack was made on a bus with law enforcement officers who entered the territory of the police station. Turkish media reports that two young women dressed in dark trousers and dark jackets were bombarded and threw grenades into the bus. Turkish television channel NTV reports that after the explosions, a shootout ensued, during which one policeman and one of the attackers were injured.
Then the situation developed as follows: two women decided to hide from the police, but the injury of one of them, apparently, did not allow to run far away. As a result, they decided to barricade themselves in one of the buildings in the same area.
Information Agency
TASS
reports that the attackers are blocked in one of the buildings, and Turkish special forces are conducting an operation to capture or destroy them. All residents of the house are evacuated. In the area of ​​the operation, police helicopters are visible, and glitches of light and noise grenades are heard.
Newspaper
Hurriyet
writes that the attackers were sealed with lenses from surveillance cameras: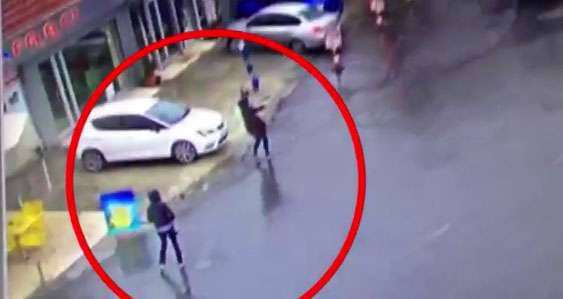 Nothing is known about their names and affiliation with any organization operating in Turkish territory.
Recall that the Turkish security forces continue the operation against the Kurdish population of the country in the south-east of Turkey. Over the past day alone, 8 people died in the city of Dargechit. Ankara called the victims "PKK militants".