Today in Bulgaria is celebrated a national holiday - the Day of Liberation from the Ottoman Yoke. To begin with, it is necessary to recall that the territory, which today is called the Republic of Bulgaria, almost 500 years (from XIV to XIX centuries) was part of the Ottoman Empire, with all the ensuing consequences for Christian identity. Bulgaria gained independence thanks to the Russian soldiers who liberated the Bulgarian people from Turkish rule.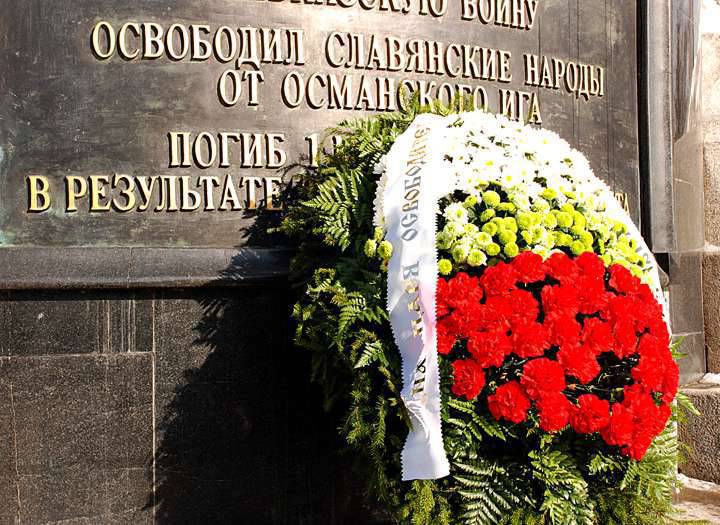 In connection with the celebration of the Day of the liberation of Bulgaria from the Ottoman yoke, solemn events are held throughout the country. The official authorities of the state decided to invite foreign guests to them. At the same time, there was no place for the Russian leadership in the list of invitees. Instead, as he writes
The Bulgarian Times
, the celebration was invited (drumming ...) Turkish President Recep Tayyip Erdogan.
The newspaper, referring to the country's leadership, writes that the invitation to Russian President Vladimir Putin was not sent, since "during the liberation of Bulgaria, Bulgarian soldiers died more than the Russians." This is truly an amazing logic, casting doubt on the mental adequacy of the Bulgarian officials. It turns out that if the military personnel of a certain country (for example, Russia), which liberated the same Bulgaria, died less than the Bulgarians, then this is a reason not to invite representatives of this country to solemn events. Well, "bratushki" - in this case, celebrate with Erdogan ...
By the way, it is necessary to cite the statement of the head of the Bulgarian Foreign Ministry, Daniel Mitov, which was published in the Bulgarian newspaper "24" in the article "Bulgarian memory and
stories
no spotter is required ":
Bulgarians remember not only the Russian liberation forces in 1877-1878, but also the Soviet occupation in 1944. (...) None of the foreign diplomats should allow themselves to underestimate the Bulgarian people.
After such statements, Mr. Mitov on the Day of the Liberation of Bulgaria from Ottoman Dominion is to wish one thing: you need a snack!