Turkish Deputy Prime Minister Numan Kurtulmush said that Turkey, it turns out, wants an early conclusion of the armed confrontation in Syria. According to Kurtulmush, Turkey believes that military operations in Syria will end soon. Vice Prime Minister said that Turkey itself is not going to interfere in the conflict. At the same time, the Turkish Deputy Prime Minister did not explain how, then, to the world community to perceive the shelling of Syrian territory from Turkey from large-caliber artillery, and how to call the fact that it is still in Turkey that many training bases of terrorist groups remain, whose members are sent to fight to Syria with government troops ...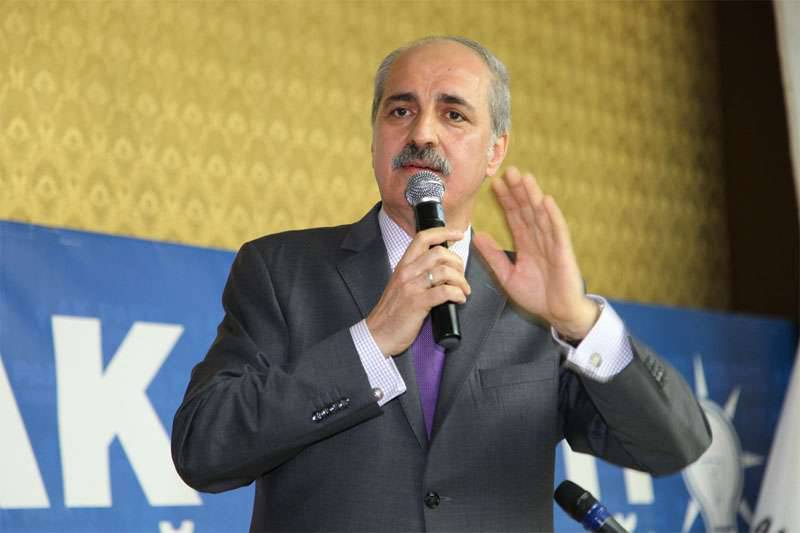 Statement by the Turkish Deputy Prime Minister leads
RIA News
referring to the TV channel
TV 24 (Turkey)
:
Turkey is not going to go to war. There are no such plans, let the citizens be calm. But Turkey defends its sovereignty and will give the necessary response to any attempts at attacks. I hope that in this case Turkey will not have to enter into this conflict alone. This would be the wrong scenario for our country.
In other words, Kurtulmush wants to say that Turkey would willingly get involved in the war if someone had supported it, for example, NATO allies.
In addition, the representative of the Turkish government said that "Syria should become a state in which there will be neither Assad, nor ISIL, nor Dzhebhat al-Nusra." And, perhaps, Kurtulmush is better to think about the fact that Turkey may soon be a state in which there will be neither Kurtulmush himself nor Erdogan ...