The head of the FSB, Alexander Bortnikov, showed the Russian president an armored vehicle with the awesome name "Punisher", developed for the special forces units of the department, leads
Ридус
Post British tabloid Daily Star.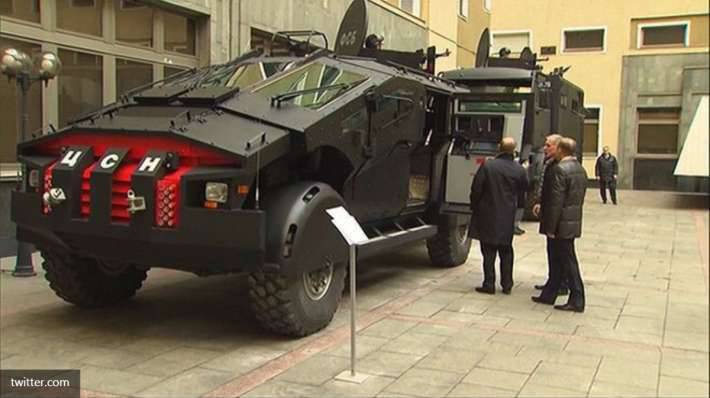 According to the publication, such an armored car "could be proud of Batman." Tabloid notes that in the West they have already christened the car "
Tank
Putin. "
"Inside the" Punisher "is placed 10 fighters who will fire through the loopholes. In addition, the vehicle is armored to a higher class (6А), which provides protection against the armor-piercing incendiary bullet of a sniper rifle, "the newspaper writes.
The publication noted that "the combat capability of the Russian armored car literally makes the already powerful world leader Vladimir Putin a real superhero." At the same time, the tabloid did not fail to recall that Putin has friendly relations with Steven Seagal.
Vehicle performance characteristics are still classified. Work on the "Punisher" started the plant to them. Likhachev in Moscow, then in 2010 g, by order of the FSB, Fort Technology took over the development of the car.
The second truck caught in the video is a Viking armored car.