The Minister of Defense of Moldova, Anatoly Salaru, recently said that Moldova needs to reconsider the neutral status of the country in the near future and start moving towards a rapprochement with the North Atlantic alliance. According to Salaru, Moldova should take such actions "due to the fact that Russia threatens the security of Moldova." Anatoly Salaru cited Moldovan edition
Point.md
:
The security of the Republic of Moldova does not go beyond European security. The security of the Republic of Moldova is threatened by the Russian Federation. If Russia strengthens its position in the Republic of Moldova, then the security of Ukraine and even Turkey will be put at risk.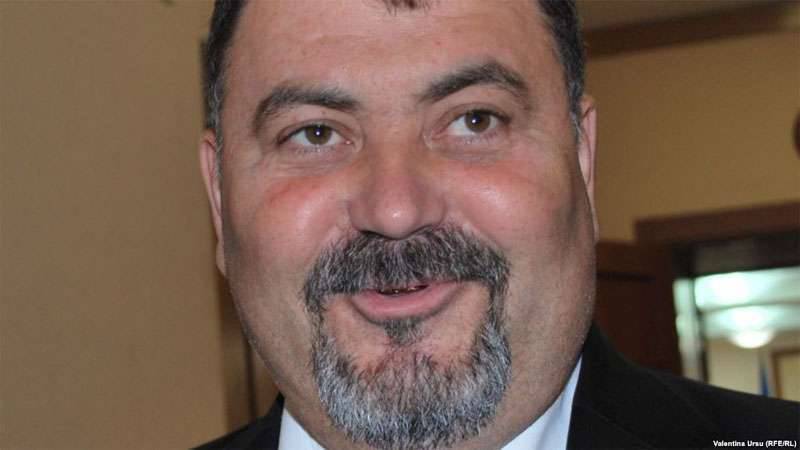 After that, Salaru declared that Russia was leading a "hybrid war" against Moldova.
This statement was commented today by the official representative of the Ministry of Foreign Affairs of the Russian Federation, Maria Zakharova.
RT
):
Leaving on the conscience of the minister his statements about the need to revise the state neutrality prescribed in the country's Constitution and rapprochement with NATO, we cannot leave A. Salaru's frankly unfriendly attacks on the role and influence of Russia in the region without reaction. The Minister of Defense of this state not only once again scares the alleged military threat to Moldova, which allegedly emanates from Transnistria, but also agreed that Moscow and Chisinau are allegedly already in a state of some kind of "hybrid war" aimed at political destabilization, support for "pro-Kremlin" political parties, the economic and financial destruction of the Republic of Moldova. He proposes replacing the Russian peacekeepers, who play a key role in the implementation of the peacekeeping operation on the Dniester, which has proved its effectiveness, under the UN mandate.
Maria Zakharova called the statements to A. Shalaru speculation and expressed doubts that Chisinau itself is free to determine the position of Chisinau on cooperation with Russia today.
It should be noted that Moldovan deputies
are discussing
the question of the likely resignation of the Minister of Defense. According to a number of parliamentarians, Salaru "leads the defense ministry unprofessionally, allowing provocative statements about the need to join NATO." At the same time, as the deputies say, the statements of Salaru contradict the Moldovan constitution.