The Communist faction sent another request to the leadership of the Duma about conducting a parliamentary investigation into the facts of financial abuses at the Ministry of Defense in 2010-2012, when the department was headed by Anatoly Serdyukov, reports
RIA News
.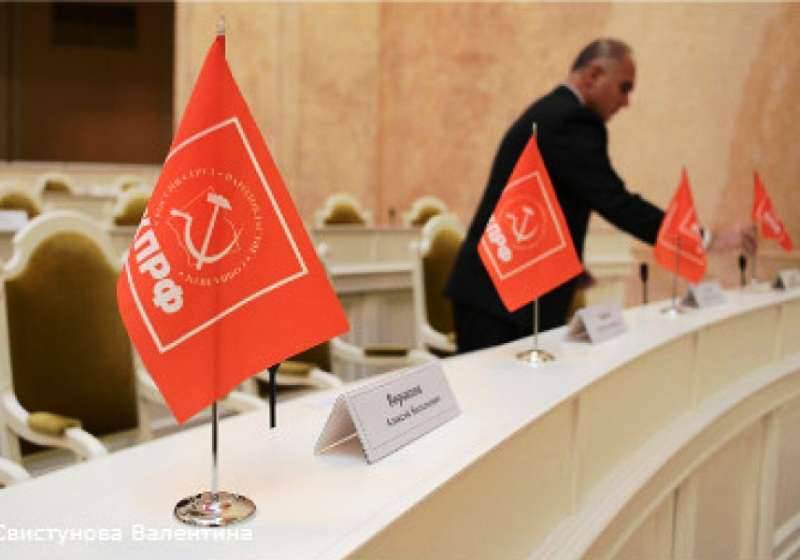 Earlier, the State Duma rejected three similar appeals of the Communist Party.
"Today, the documents are all complete, gone (State Duma Speaker Sergei Naryshkin) along with a cover letter, with all the signatures and the draft resolution of the State Duma on the establishment of a deputy commission of inquiry," deputy Valery Rashkin told the agency.
He explained that to start an investigation, it is necessary to collect 90 signatures, in the faction of the communists consists 92 deputy.
According to the text of the appeal, the State Duma is invited to agree that "in 2010-2012, an organized criminal group operated in the system of the Ministry of Defense of the Russian Federation, which committed fraud on a large scale using its official position, as well as laundering property acquired by criminal means."
The faction believes that "abuses were committed against the background of numerous violations of financial discipline in the department, which are not subject to investigation by law enforcement agencies and should be subject to parliamentary control of the Federal Assembly of the Russian Federation."
The reason for the deputy investigation should be the "materials of criminal cases relating to the activities of the Ministry of Defense", which were previously and are now in the production of investigators.
First, the Communists intend to "identify the causes and conditions that contributed to these violations." This, in their opinion, will help the government eliminate shortcomings and "create conditions for the defense ministry to work that would prevent future ministers from allowing such abuses and mismanagement".
Secondly, it is planned to "inform the public about the role of Serdyukov in these violations", since "the interest of voters to this problem has not cooled, and its silence is one of the main accusations presented by the population of the current government".
Thirdly, "it is necessary to identify the persons in whose interests the embezzlement took place in the department," the communists say.